Armed Forces Day in Iraq
Armed Forces Day in Iraq is held on January 6. This event in the first decade of the month January is annual.
Help us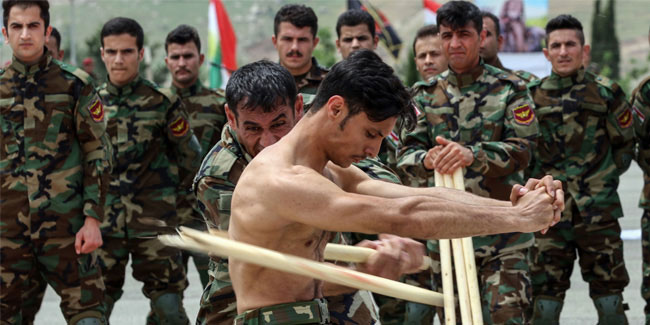 The Iraqi Armed Forces consist of the Iraqi Army, the Iraqi Air Force, and the Iraqi Navy. Iraq celebrates Army Day Jan. 6 annually to commemorate the founding of the Iraqi army in 1921. Soldiers typically hold military parades and displays to mark the occasion.
Authorities will likely deploy increased security to enforce road closures. The closures will likely cause ground transport disruptions in central Baghdad through the evening of Jan. 6.
The U.S. has had a lot to do with building and increasing the effectiveness and capabilities of the Iraqi Army.
Similar holidays and events, festivals and interesting facts

Cavalry and Armor Day in Thailand on January 4
;

Pathet Lao Day in Laos on January 6
;

Margaret Thatcher Day on Falkland Islands on January 10
;

Memorial Day in Turkmenistan on January 12
(Day of mourning in honor of the Turkmen killed on January 12, 1881 at the hands of Russian invaders at the Battle of Geok-Tepe, near Ashgabat);

Army Day in India on January 15
;

Nigeria Armed Forces Remembrance Day on January 15
;

Ocean Duty Day in Indonesia on January 15