National Musician Day in Argentina
National Musician Day in Argentina is held on January 23. This event in the third decade of the month January is annual.
Help us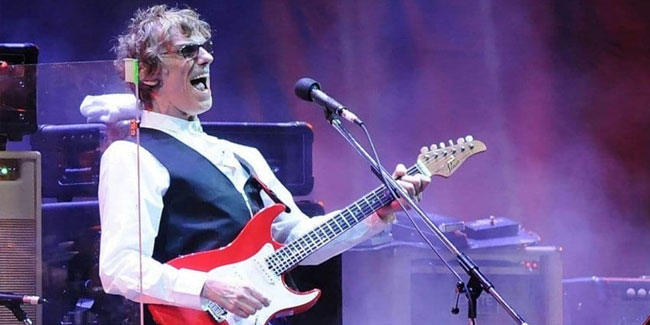 A day to commemorate the birth of one of the greatest creators of the Argentine song and celebrate the music and musicians of country.
Luis Alberto Spinetta was born on January 23, 1950 that is why every year on this date the country celebrates the National Day of the Musician, established in calendar in 2015 by Law 27,106 to commemorate his birth.
"El Flaco" Spinetta was part of some of the bands that made history in national rock such as Almendra, Pescado Rabioso, Invisible, Spinetta Jade and Spinetta y los Socios del Desierto, and was the author of endearing and immortal songs such as Rezo por vos; Muchacha ojos de papel; Todas las hojas son del viento or Seguir viviendo sin tu amor, among many others.
Similar holidays and events, festivals and interesting facts

National Disc Jockey Day in USA on January 20
(DJ Day is celebrated in remembrance of the death of Albert James Freed. Freed, also known as Moondog, was an influential disc jockey in the 1950s. He is credited with introducing the term "rock 'n' roll" to the world);

Northern Lights Festival in Tromsø, Norway on January 26
(The Nordlysfestivalen or Northern Lights Festival has since its beginning in 1988, developed from a small classic music festival, to a huge ten days music festival in Tromsø);

Kazoo Day on January 28
(Alabama Vest of Macon Georgia made the first Kazoo in the 1840's. Actually, he conceived the Kazoo, and had Thaddeus Von Clegg, a German clockmaster make it to his specifications);

Polar Jazz Festival in Svalbard, Norway on February 1
(since 1998. It is the world's northernmost music festival);

World Play Your Ukulele Day on February 2
;

The Day the Music Died on February 3
(On February 3, 1959, American rock and roll musicians Buddy Holly, Ritchie Valens, and "The Big Bopper" J. P. Richardson were killed in a plane crash near Clear Lake, Iowa, together with pilot Roger Peterson);

Bob Marley Day in Jamaica on February 6