Lima Week in Peru
Lima Week in Peru is held on January 18. Events commemorating its founding in 1535 by Francisco Pizarro. This event in the second decade of the month January is annual.
Help us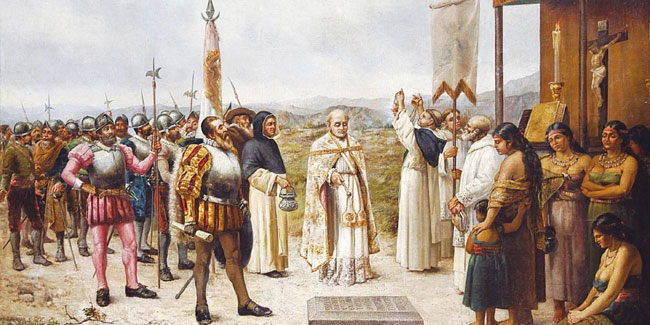 On the banks of the Rimac River and 15 kilometers from a magnificent port, the conqueror of the mighty Inca Empire, Francisco Pizarro, founded on January 18, 1535 the city of Lima, the current capital of Peru, which he named CIUDAD DE LOS REYES (CITY OF THE KINGS) in honor of King Carlos I and his mother Doña Juana.
Twenty years later, by decree of Emperor Charles V, the Universidad Mayor de San Marcos de Lima was created, with the same prerogatives as the University of Salamanca. This institution was the oldest of its kind in the American continent.
Similar holidays and events, festivals and interesting facts

Feast of the Lost Child in Peru on January 15
;

Purísma de Pampas Day in Peru on January 20
;

International Day of Education on January 24
(3 December 2018 A/RES/73/25. Education is key to sustainable development);

International Magician's Day on January 31
;

International Lawyer's Day on February 3
;

International Pizza Day on February 9
;

World Singles Day on February 13