Melon and Wine Day in Chile
Melon and Wine Day in Chile is held on January 15. This event in the second decade of the month January is annual.
Help us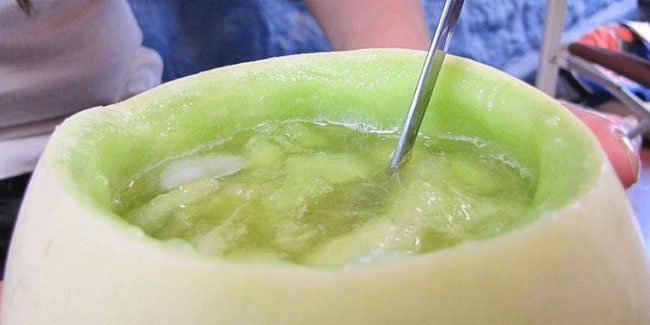 Since 2012, Melon and Wine Day has been celebrated throughout Chile every January 15, a drink that has already become a summer classic in these parts, and which many enjoy especially in this hot season.
This cocktail that is fondly nicknamed "Melvin', would have its origin in Spain, as it appears in several works of Spanish literature. But in our continent we are not the only ones to enjoy it, but our neighbors Che also have their own version called Melancía.
Similar holidays and events, festivals and interesting facts

National Hot Pastrami Sandwich Day in USA on January 14
;

National Fresh Squeezed Juice Day and National Strawberry Ice Cream Day in USA on January 15
;

National Booch Day in USA on January 15
;
National Fig Newton Day in USA on January 16
;

International Hot and Spicy Food Day on January 16
;

National Undhiyu Day in Gujarat, India on January 16
;

National Hot Buttered Rum Day in USA on January 17
;

Pig and Stomach Day in Latvia on January 17
(Tena diena or Tanis diena, Gentlemen's Day)