International Police Day
International Police Day is held on January 2. This event in the first decade of the month January is annual.
Help us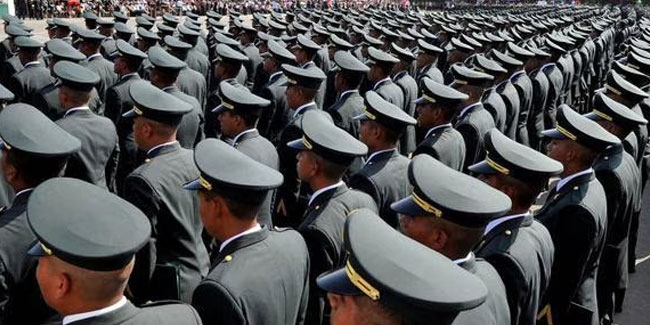 Every January 2, the International Police Day is celebrated as a tribute to police officers in service and those who have died in the line of duty with commitment and dedication, ensuring public safety and safeguarding public order.
In Mexico, Police Day has been celebrated since January 2, 1927; however, over the years this celebration quickly moved to many places in Latin America until it became an international day of celebration, where we always seek to celebrate police forces and their hard work.
We celebrate the police forces who, in their arduous and dangerous work, do everything possible to safeguard the lives of citizens and perpetuate peace. We also commemorate the importance of this profession for governments, institutions and different social groups. In some countries it is commemorated with a civic ceremony, in others with a mention within their weekly ceremonies; either way, the relevance of this profession and the danger police officers face, is appreciated through this day.
Some examples of other dates to celebrate police forces in Latin America are, for example, in Mexico where they also celebrate Federal Police Day on July 13, and Police Day on December 22. On the other hand, Argentina also celebrates National Police Day on April 19. In addition, in Venezuela it is celebrated in honor of the Virgen del Carmen, who is the patron saint of the Venezuelan Army.
Similar holidays and events, festivals and interesting facts

Public Domain Day on January 1
(multiple countries);

La bajada de Reyes in Peru on January 6
;

Three Kings Cavalcade on January 6
;

World Postage Stamp Day or Philatelist Day on January 7
;

Aymara Day on January 10
;

World Day to Combat Depression on January 13
;

Feast of the Lost Child in Peru on January 15