Speech Therapist's Day in Chile
Speech Therapist's Day in Chile is held on November 22. This event in the third decade of the month November is annual.
Help us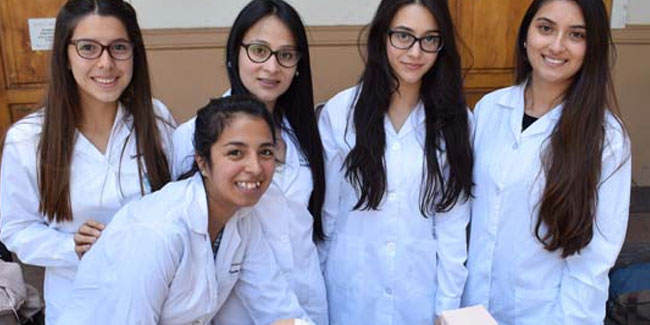 Usually when the day of a profession is celebrated, the date is directly related to the opening of the university career, in our case it is not so. Our beautiful career was created on March 27, 1972, without the foreshadowing of what would happen a year later in our country.
The military dictatorship struck phono-audiology not only by interrupting the teaching process, but also by closing it down until March 1974, when classes were resumed in an atmosphere very different from normal classes, as not all the students who had started the course returned, some were forced to leave for their countries, others went into exile, and one of them was even arrested and disappeared.
In July 1974, classes were interrupted again with the possibility of a definitive closure. It was then that on November 22 of that year, by decree, the return to activities was authorized.
Similar holidays and events, festivals and interesting facts

Argentina Nurse Day on November 21
(Día de la Enfermera);

National Homeopathy Day in Brazil on November 21
;

European Cystic Fibrosis Awareness Day on November 21
;

World Spina Bifida Day on November 21
;

Bank Employee Day in Armenia on November 22
;

Day of Justice in Azerbaijan on November 22
;

Psychologist's Day in Venezuela on November 22
(Día del Psicólogo);

Salvadoran Musician's Day on November 22
;

Musician's Day on November 22
;

Psychiatrist's Day in Argentina on November 22
;

Geographer's Day in Argentina on November 22
;

Kindergarten Educator's Day in Chile on November 22
;

Electrical Engineer Day in Brazil on November 23