Dentist Day in Honduras
Dentist Day in Honduras is held on November 11. This event in the second decade of the month November is annual.
Help us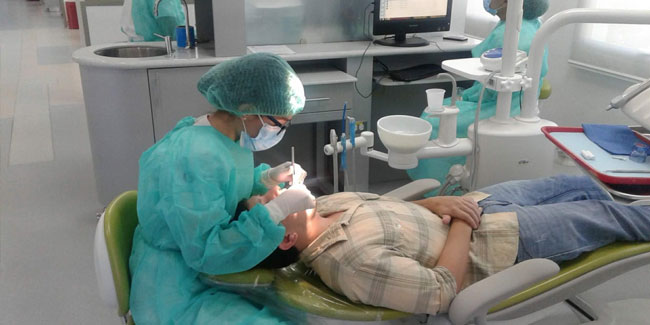 Dentistry is a medical profession that specializes in the study of teeth and gums and the treatment of their diseases. This discipline is in charge of everything related to the oral and maxillary organs, and is formed by some organs and tissues of the mouth and skull, face and neck.
On November 11 of each year, the Day of the Dentist of Honduras is celebrated with the aim of recognizing the important work of all professionals who use their skills, techniques and values to contribute to the oral health of the population.
Among the services available are: oral procedures, such as surgery (extractions), prosthesis, restorations (fillings), periodontics (cleanings, among others), which vary with affordable prices for the community ranging from 60 to 150 lempiras.
Similar holidays and events, festivals and interesting facts

International Accounting Day on November 10
(That's the date in 1494 when Venetian mathematician Luca Bartolomeo de Pacioli published an epic tome that included an in-depth look at bookkeeping practices);

United States Marine Corps birthday ball on November 10
(United States);

World Needleworker Day on November 10
(celebrated since 2013 on St. Παρασκευή. Embroidery lovers consider her their patroness);

Cartoonist's Day in Argentina on November 10
;

World Keratoconus Day on November 10
;

Civil Service Day in Poland on November 11
(celebrated since 2000);

Birth of Sun Yat-Sen, also Doctors' Day and Cultural Renaissance Dayin the Republic of China on November 12
(Taiwan);

Winegrower and Winemaker's Day in Ukraine on November 12
(Celebrated on the second Sunday of November);

Postman's Day in Mexico on November 12
;

World Antibiotic Awareness Week on November 12
;

Argentina's Anti-Obesity Day on November 12
;

National Voluntary Blood Donor Day in Uruguay on November 12