Valentine's Day in Egypt
Valentine's Day in Egypt is held on November 4. This event in the first decade of the month November is annual.
Help us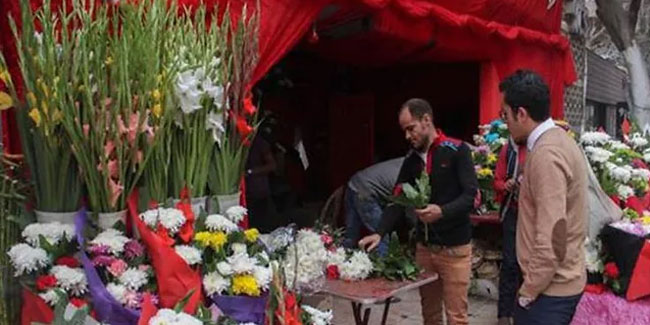 A day like today, November 4, is celebrated in Egypt the day of lovers, which reflects the importance of life in coexistence and love for the people around you.
Today is celebrated in many countries the Day of Love or Valentine's Day, in Egypt this holiday is celebrated on November 4th, however the international holiday becomes more relevant every year.
Although February 14 is the most international date for the celebration of Valentine's Day, in Brazil, Dia dos namorados takes place every June 12. Even more curious is the case of Bolivia, which is the only country in the region that does not celebrate Valentine's Day as such, but instead uses the Day of Love and Friendship every September 21. Another different date, July 30, is chosen by the Israelis to commemorate their particular Jewish Valentine's Day, Tu Be Ay. In Egypt, the day that couples have marked in red on the calendar is November 4. By far the most romantic are the Uruguayans, who celebrate Valentine's Day on September 21 and Valentine's Day on February 14.
Similar holidays and events, festivals and interesting facts

Egyptian Naval Day in Egypt on October 21
;

King Tut Day on November 4
(He became the ruler of Egypt at the age of 9 and died at the age of 19. On November 4, 1922, his tomb was opened, and what was found there was almost intact.);

Victory 1956 Day in Egypt on December 23
;

Arbor Day in Egypt on January 15
;

Father's Day in some Islamic countries on January 25
(Iran, Kuwait, Bahrain, Iraq, Oman, Qatar, Egypt, Yemen, Syria, Lebanon, Somalia, Sudan, Mauritania is celebrated on the 13th day of the month of Rajab);

Sportsmen's Day in Egypt on March 3
;

Mother's Day in most of the Arab world on March 21
(Bahrain, Comoros, Djibouti, Egypt, Iraq, Jordan, Kuwait, Libya, Lebanon, Mauritania, Oman, Palestine, Qatar, Saudi Arabia, Somalia, Sudan, Syria, United Arab Emirates, Yemen)