World Mixed Sandwich Day
World Mixed Sandwich Day is held on April 12. This event in the second decade of the month April is annual.
Help us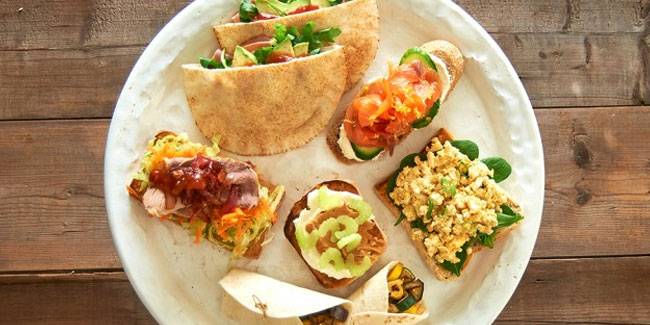 April 12 is World Mixed Sandwich Day, a tribute to this tasty snack so appreciated all over the world and so easy to make. Composed of two slices of white bread, ham and cheese, it is not surprising that we can find different versions of it anywhere on the planet.
They currently have six different types: ham and cheese, which is usually served toasted for breakfast or snack, another one with ham and cheese to which they add mayonnaise, tomato and egg (already cold). Also, baked chicken breast, hand-chopped with celery, mayonnaise, lemon juice, mozzarella and egg, or its tuna variant with red onion, white onion, red bell pepper, tomato and egg.
Of course, there is also the whole wheat version, with bread of this specialty made of seeds with Serrano ham and mozzarella and finally, one with Roquefort cream cheese, chopped walnuts, cheese and ham and york.
Delicious versions based on the mixed breadcrumb sandwiches typical of Argentina and Uruguay, which although at first glance it may seem like a traditional sandwich bread, it is not, it is crumb bread, prepared from a fermented dough that after resting for several hours, is cut into slices but without the crust.
Similar holidays and events, festivals and interesting facts

Charrúa Nation and Indigenous Identity Day in Uruguay on April 11
;

Día de las Américas in Peru and Uruguay on April 14
;

Landing of the 33 Patriots Day in Uruguay on April 19
;

Rural Workers' Day in Uruguay on April 30
;

Motherís Day on May 12
(Anguilla, Antigua and Barbuda, Aruba, Australia, Austria, Bahamas, Bangladesh, Barbados, Belgium, Belize, Bermuda, Bhutan, Bonaire, Botswana, Brazil, Brunei, Canada, Cambodia, Cayman Islands, Central African Republic, Chad, Chile, China, Colombia, Congo, Dem. Rep., Congo, Rep., Cote d'Ivoire, Croatia, Cuba, Curaçao, Cyprus, Czech Republic, Denmark, Dominica, Ecuador, Equatorial Guinea, Estonia, Ethiopia, Faroe Islands, Fiji, Finland, Germany, Gabon, Gambia, Greenland, Ghana, Greece, Grenada, Guyana, Honduras, Hong Kong, Iceland, India, Italy, Jamaica, Japan, Kenya, Latvia, Liberia, Liechtenstein, Macau, Malaysia, Malta, Myanmar, Namibia, Netherlands, New Zealand, Pakistan, Papua New Guinea, Peru, Philippines, Puerto Rico, Saint Kitts and Nevis, Saint Lucia, Saint Vincent and the Grenadines, Samoa, Singapore, Sint Maarten, Slovakia, South Africa, Sri Lanka, Suriname, Switzerland, Taiwan, Tanzania, Tonga, Trinidad and Tobago, Turkey, Uganda, Ukraine, United States, Uruguay, Vietnam, Venezuela, Zambia, Zimbabwe);

World Internet Day on May 17
;

Battle of Las Piedras Day in Uruguay on May 18