National Artist's Day in Guatemala
National Artist's Day in Guatemala is held on October 27. This event in the third decade of the month October is annual.
Help us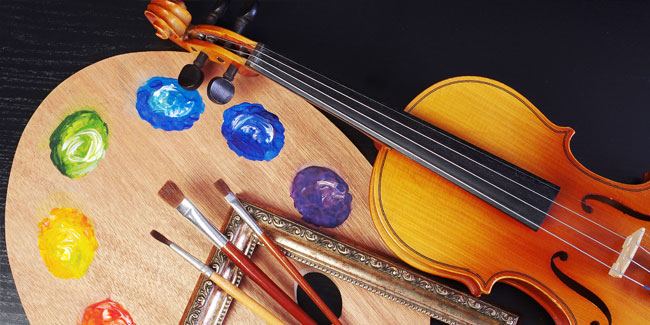 The National Artist's Day was created on October 13, 1981, when the Congress of the Republic of Guatemala issued Decree 39-759, which declared the commemoration of Guatemalan artists who died on October 27, 1951.
On October 27, 1951, "La Hora Cultura del Ejército" was held, an event that was broadcasted in Flores, Petén, with the purpose of bringing the festive and artistic atmosphere of the city to the population.
Thus, on October 26, several Guatemalan artists: marimba players, singers, actresses and announcers, boarded the C-47A aircraft of the Guatemalan Air Force. They landed at the Santa Elena airfield and then moved to make arrangements in Flores.
The day of the presentation arrived and they performed at the Flores municipal hall. After the recital, they had already scheduled another activity at the local kiosk, but soon the weather got dark and it started to rain. Without much else to do, they decided to take their things and fly back to the city.
The artists boarded and, after a few minutes of takeoff, the plane crashed near the runway, causing an accident. It is said that the aircraft had several engine malfunctions that caused multiple complications.
Unfortunately, several Guatemalan artists died on the spot and two people survived who were able to tell what happened. The news was not published until October 29, the day of the burial. On November 4, the 9-day mass was held, where the atrium of the Petén Cathedral was filled with thousands of people.
Similar holidays and events, festivals and interesting facts

Engineer's Day in Tunisia on October 26
;

National Mentoring Day on October 27
(US);

Agroengineer Day in Brazil on October 27
;

International Proofreading Day or Proofreaders' Day on October 27
;

Salvadoran Photographer's Day on October 27
;

National First Responders Day on October 28
(US);

Engineer's Day in Venezuela on October 28
(In commemoration of the installment of the Engineers College on October 28, 1861);

Aeronautical Engineer Day in Brazil on October 28
;

School Librarian's Day in Venezuela on October 28