Tourism Workers Day in El Salvador
Tourism Workers Day in El Salvador is held on October 25. This event in the third decade of the month October is annual.
Help us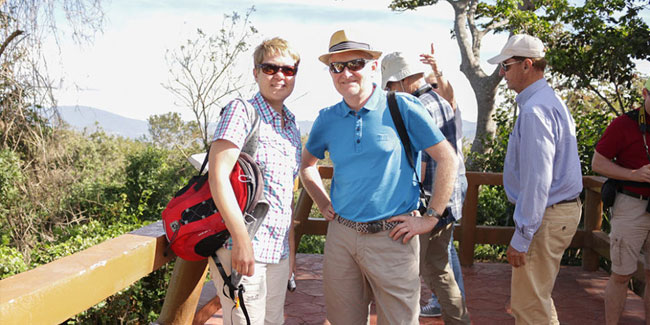 Around the world, tourism is one of the main sectors of national economies. In El Salvador, its contribution to the gross domestic product is 6.7% (preliminary data for the first quarter of 2022).
Decree No. 721, August 14, 1987, proclaims "Tourism Worker's Day" in the country, which is set for the twenty-fifth of October each year.
The employees and workers of the Salvadoran Institute of Tourism, in providing the services provided by this communal organization, usually work on the days of paid leave established by law. They make possible the leisure and recreation of the Salvadoran people, and deserve special recognition on their professional holiday.
Similar holidays and events, festivals and interesting facts

Indonesian Doctor Day on October 24
(Hari Dokter Nasional);

Graphic Designer's Day in Argentina on October 24
;

Graphic Workers' Day in Venezuela on October 24
;

Marketer's Day on October 25
(unofficial holiday for marketing specialists);

European Lawyers Day on October 25
;

Day of the military chaplain in Ukraine on October 25
;

Civil Engineer's Day in Brazil on October 25
;

Shoemaker's Day on October 25
;

Engineer's Day in Tunisia on October 26