Shoemaker's Day
Shoemaker's Day is held on October 25. This event in the third decade of the month October is annual.
Help us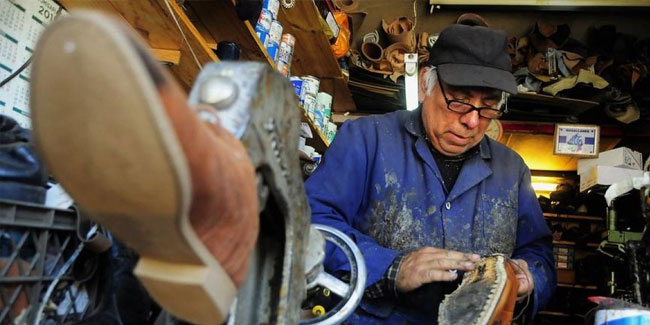 On October 25, the Shoemaker's Day is celebrated in commemoration of Saint Crispin and Saint Crispianus, brothers and patron saints of shoemakers.
Legend has it that Saint Crispin and Saint Crispiniano were members of a noble family of Rome who were sent to evangelize Gaul, so as not to be discovered, during the day they dedicated themselves to evangelizing and at night they worked as shoemakers to earn their living.
They suffered persecutions, threats and promises from Emperor Maximian, who sought to persuade them of their Faith, however, they were not terrified because they had Christ present. When Maximian saw that their efforts were of no avail, he handed them over to the governor Rictiovaro, a cruel persecutor of Christians, their tongues were cut out, awls were driven under their finger nails and a stone was secured over the neck of each to be thrown into a river, but they were able to swim across the river. Some time later the two saints were beheaded on October 25, 285.
A priest of the time exhorted the shoemakers to follow the example of their patron saints, to not back down in times of difficulty, to overcome trials and overcome obstacles, since then the Day of the Shoemaker is commemorated on October 25.
Similar holidays and events, festivals and interesting facts

Indonesian Doctor Day on October 24
(Hari Dokter Nasional);

Graphic Designer's Day in Argentina on October 24
;

Graphic Workers' Day in Venezuela on October 24
;

Marketer's Day on October 25
(unofficial holiday for marketing specialists);

European Lawyers Day on October 25
;

Day of the military chaplain in Ukraine on October 25
;

Civil Engineer's Day in Brazil on October 25
;

Tourism Workers Day in El Salvador on October 25
;

Engineer's Day in Tunisia on October 26