Argentina's National Technician Day
Argentina's National Technician Day is held on October 10. This event in the first decade of the month October is annual.
Help us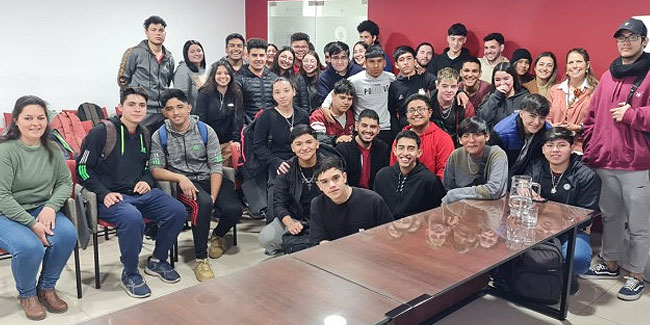 On October 10, 1898, Technical Education was implemented in Argentina through the approval of the project presented by Otto Krause. Since then, the National Day of the Technician is celebrated every year.
We also salute the teachers who with their professionalism, effort and dedication train future generations.
On October 10 of each year the "National Day of the Technician" is celebrated to remember that on that same date in 1898 the first study plans related to Mechanics, Chemistry and Constructions were approved, based on a project developed by engineer Otto Krause. One year later, this professional founded the first industrial school in Argentina: Escuela Técnica N°1 "Otto Krause", located at Paseo Colón 650 (Ciudad Autónoma de Buenos Aires). With the foundation of this educational institution, a new type of education was inaugurated. In his opening speech, Krause stated that the school provided "finished knowledge, in a rational and modern way". He also said that it was based "on the real needs of the country in its various specialties" and that it had "an immediate application in real life".
Similar holidays and events, festivals and interesting facts

Realtor's Day in Ukraine on October 9
(unofficial holiday);

Ranger Day in Argentina on October 9
;

Psychologist's Day in El Salvador on October 10
(Día del psicólogo);

Emergency Nurses Day on October 11
(the second Wednesday in October);

Old Farmers Day in USA on October 12
;

Broadcaster's Day in Nicaragua on October 12
(Día del locutor);

World Economist Day on October 12
(the day when outstanding representatives of the profession are awarded a prize by decision of the Nobel Committee);

National Day of the Economist in Ukraine on October 12
(celebrated in conjunction with the World Day of Economists);

Engineer's Day in Uruguay on October 12
;

Agronomist Engineer Day in Brazil on October 12