Amazon Day in Brazil
Amazon Day in Brazil is held on September 5. This event in the first decade of the month September is annual.
Help us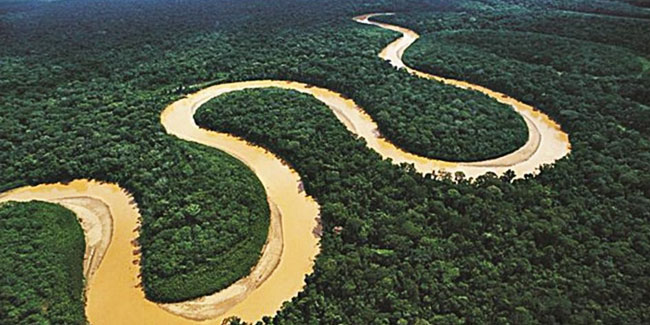 The Amazon Day, scheduled for September 5, was created with the aim of raising society's awareness of the importance of preserving the largest tropical forest on the planet.
In 2007, September 5 was chosen as Amazon Day because it coincides with the creation of the autonomous province of the same name - the current state of Amazonas - in 1859 by Pedro II.
The Amazon rainforest - of which Brazil is home to 60% - is home to some 34 million people and more than 400 indigenous peoples. It is the largest natural reserve on the planet, covering 7 million square kilometers, encompassing 7 South American countries (Colombia, Venezuela, Ecuador, Bolivia, Guiana, Suriname and French Guiana). Of this territory, 5.5 million are forests rich in the most diverse forms of plant and animal life.
The Amazonian space involves a complex ecosystemic, biological, economic and cultural diversity. The indiscriminate exploitation of natural wealth, be it oil, gas, mining, forests, land or water, is accompanied by new demographic dynamics and occupation pressures that exacerbate the precariousness of work and the unlimited exploitation of resources.
Similar holidays and events, festivals and interesting facts

National Wildlife Day in USA on September 4
;

Amazon Rainforest Day on September 5
;

International Day of Clean Air for blue skies on September 7
;

International Crane Day on September 8
(Celebrated on the 2nd Sunday in September);

Huai Kha Khaeng Thung Yai Naresuan Wildlife Sanctuaries World Heritage Day on September 9
(Adopted 4 July 1995);

World Electric Vehicle Day on September 9
;

Ecological and Social Market Economy Day in Germany on September 12
(since 2000)