International Day against Dengue
International Day against Dengue is held on August 26. This event in the third decade of the month August is annual.
Help us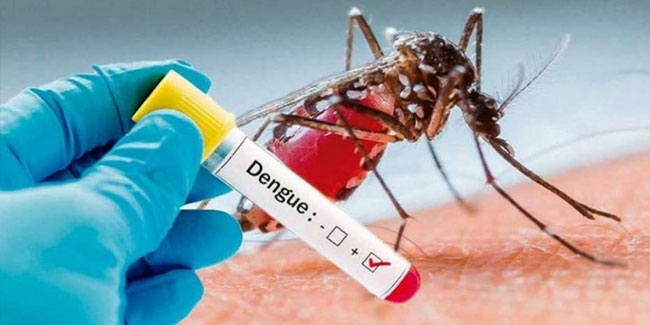 Currently, more than half of the world's population is at risk of contracting the disease. Every year there are more than 390 million cases worldwide, of which 500,000 correspond to the most serious variety, dengue hemorrhagic fever, which causes some 25,000 deaths.
The International Day against Dengue, a disease transmitted by the bite of infected mosquitoes, which is not transmitted between people, is celebrated worldwide on August 26.
It is an acute infection caused by a virus that can affect any age group. There are four varieties of dengue fever, with dengue hemorrhagic fever being the most severe.
It is possible for the same person to develop the disease four times, each time from a different strain of the virus.
Dengue causes flu-like symptoms such as fever, muscle aches and headaches, chills, nausea and vomiting. It can sometimes progress to a life-threatening condition called dengue hemorrhagic or severe dengue.
It is a widespread disease in tropical areas of the planet. Lately it has developed increasingly in urban areas becoming a serious public health problem, together with Zika and Chikungunya.
Similar holidays and events, festivals and interesting facts

Grandparents Day in Columbia on August 25
(Last Sunday in August);

Guarani Language Day in Paraguay on August 25
;

International Actor's and Actress's Day on August 26
;

World Turner Syndrome Day on August 28
;

World Video Game Day or Gamer's Day on August 29
;

International Whale Shark Day on August 30
;

International Solidarity Day on August 31