National Chilean Trap Day
National Chilean Trap Day is held on August 21. This event in the third decade of the month August is annual.
Help us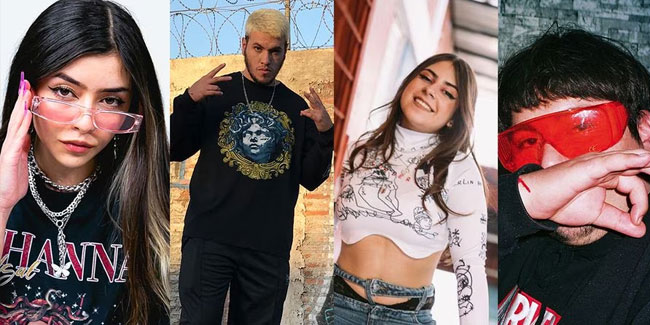 Trap is a subgenre of hip-hop that has its roots in the late 1990s in the southern United States.
Some time ago., Polimá Westcoast, one of the most important names in national trap, shared one of his dreams on Instagram.
Through the social network, the interpreter of "Fantasma" offered that August 21 be the "National Day of Chilean trap".
"I call on all my colleagues of the urban genre to spread this information to commemorate our great day as it should be with the volume at maximum," wrote Polimá.
This idea was supported by some of his colleagues, such as Kidd Tetoon and Ceaese, who replicated the message on their respective profiles.
Similar holidays and events, festivals and interesting facts

Bon Festival or Awa Dance Festival in Japan on August 15
(阿波踊り observances: Tokushima Prefecture);

Umhlanga Day in Swaziland on August 23
;

International Strange Music Day on August 24
(The celebration was conceived by Patrick Grant, a musician from New York City. The goal of the festival is simple: to encourage people to play and listen to music that we may not yet appreciate enough);

Nostalgia Night in Uruguay on August 24
;

Payador Day in Uruguay on August 24
;

National La Morenada Dance Day in Bolivia on September 7
(Día Nacional de la Danza La Morenada);

Turkmen Bakhshi Day on September 8
(celebrated on the second Sunday in September on Turkmenistan)