Forest Fire Prevention Day in Argentina
Forest Fire Prevention Day in Argentina is held on August 18. This event in the second decade of the month August is annual.
Help us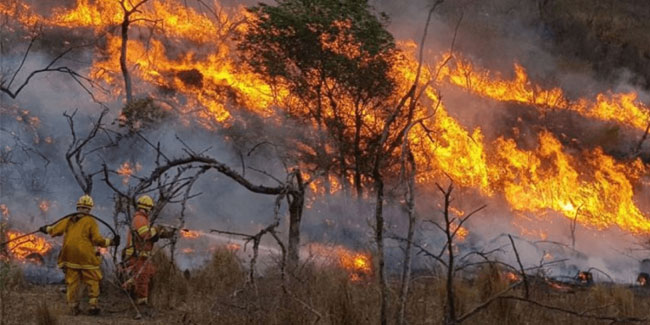 This day is celebrated on August 18 to raise awareness about the devastating consequences of wildfires. A wildfire is an uncontrolled fire that occurs in the countryside or a wildland area. It differs from other fires in its large size, its speed of spread away from its original source, its potential to change direction unexpectedly, and its ability to jump over obstacles such as roads and rivers.
Wildfires present a great risk to life and property at all times of the year, although most occur during the hottest months of summer and spring, with significant ecological effects.
The vast majority of forest fires are caused by anthropogenic causes, i.e., they are caused by people, either accidentally or deliberately. Statistics show that the number of forest fires is increasing, as is the area affected. Therefore, this date in the environmental calendar is an opportunity to reflect on the correct use of fire and the necessary measures to prevent a fire from occurring.
Similar holidays and events, festivals and interesting facts

National Honey Bee Day in USA on August 17
(Held on the third Saturday of August);

Festa de l´Arbre in Andorra on August 17
;

Arbor Day in Pakistan on August 18
;

World Orangutan Day on August 19
;

Ecological Debt Day on August 22
(It started in 1987... The New Economics Foundation calculates the calendar day of Ecological Debt Day by using the following formula: [world biocapacity/world ecological footprint] x 365);

International Bat Night on August 24
;

National Parks Day in Costa Rica on August 24