WorlWide KPOP Day
WorlWide KPOP Day is held on August 13. This event in the second decade of the month August is annual.
Help us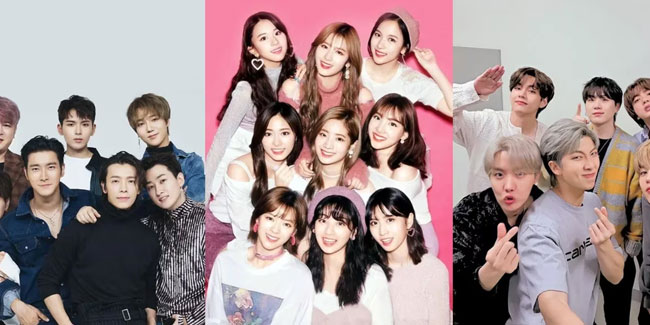 Make televisions and computers in your electronics stores show and listen to k-pop all day long -Publish only k-pop stuff on your personal websites. Organize big flashmobs featuring k-pop songs and choreography and upload them on youtube with the name ''WorlWide KPOP Day''. Make ''WorlWide KPOP DAY'' the most talked about topic on twitter.
It was born in the early 90s as an eclectic mix of musical styles, mainly influenced by the West, and is now recognized as a cultural phenomenon that sweeps the world with its own light. We are talking about K-pop, South Korea's flagship industry. Also known as one of the most important elements of Hallyu, and the Republic of Korea's most important export product (according to Unesco data), it will soon be celebrated by the millions of fans it has won internationally.
As to why the date was chosen, there is no historical background. Instead, it is widely known that it was a North American community passionate about the genre who designated and promoted it from Facebook.
Similar holidays and events, festivals and interesting facts

Vinyl Record Day on August 12
(organized by a US non-profit organization dedicated to the collection of music, culture and sound preserved on these media);

International Armadillo Day on August 13
;

Student Martyrs' Day in Uruguay on August 14
;

Bon Festival or Awa Dance Festival in Japan on August 15
(阿波踊り observances: Tokushima Prefecture);

Arequipa City Festival in Peru on August 15
;

Gwangbokjeol in South Korea on August 15
(Independence Day, celebrates the independence of Korea from Japan in 1945);

Children's Day in Argentina and Peru on August 18
(celebrated on the third Sunday in August)