Foundations in Bogota, Tunja and El Carmen de Bolivar in Colombia
Foundations in Bogota, Tunja and El Carmen de Bolivar in Colombia is held on August 6. This event in the first decade of the month August is annual.
Help us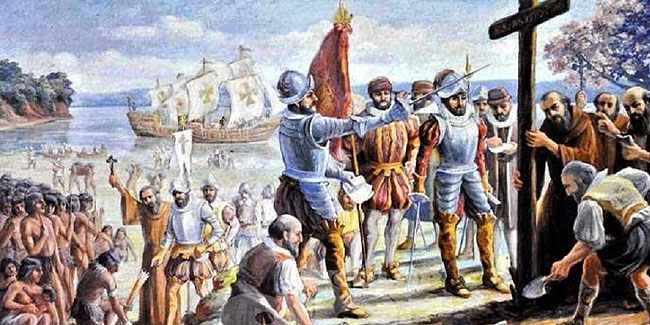 The current city of Bogotá does not have a single date of foundation. It is commemorated on August 6, 1538 as the date on which the first mass was celebrated by Friar Domingo de las Casas. The Spaniards had arrived in the area a few months before, coming from Santa Marta, the city from which an expedition led by Gonzalo Jiménez de Quesada left on April 6, 1536, arriving in the Sabana de Bogotá in April of the following year. This area was home to one of the most populated pre-Hispanic settlements in the territory. The Spaniards settled in an area near the eastern hills known in the sources as Thybzaquillo or Teusaquillo. The Muisca Bacatá, the place of residence of the Zipa and the most populated site in the Sabana, was located towards the present-day Funza. For this reason, in colonial documentation the name Bogotá refers to the town located in the latter municipality.
Tunja is a Colombian municipality, capital of the department of Boyacá, located on the eastern mountain range of the Andes, 115 km northeast of Bogotá. It is the highest capital city in the country. Tunja was built on Hunza, the capital of the Muisca confederation on August 6, 1539. With its title of villa granted by the Spanish crown, Tunja became a stronghold for emigrant settlers from Castile, Extremadura and Andalusia, and one of the country's major administrative, judicial, political and cultural centers. During the turbulent period of independence, it became the capital of the newly created United Provinces of New Granada on December 9, 1811.
El Carmen de Bolívar is a municipality of Colombia in the department of Bolívar; located in the orographic system of the Montes de María, being the largest population, as well as the one that concentrates the economic and commercial movement of the sub-region. Finally, on August 6, 1776, following the order of the governor of the Province of Cartagena, Antonio de la Torre y Miranda founded the site of Nuestra Señora del Carmen, gathering the scattered people of the mountains and marking lots and building a chapel. This is the true origin of the current population.
Similar holidays and events, festivals and interesting facts

The beginning of the carnival in Bogota, Colombia on August 5
;

Battle of Boyacá Day in Colombia on August 7
;

National Flag Day in Colombia on August 7
;

Army Day in Colombia on August 7
;

Antioquia Independence Day in Colombia on August 11
;

Comedians Day in Colombia on August 13
(Día del Humorista);

International Armadillo Day on August 13
;

National Ecological and Environmental Organizations Day in Colombia on August 13