Judge's Day in Peru
Judge's Day in Peru is held on August 4. This event in the first decade of the month August is annual.
Help us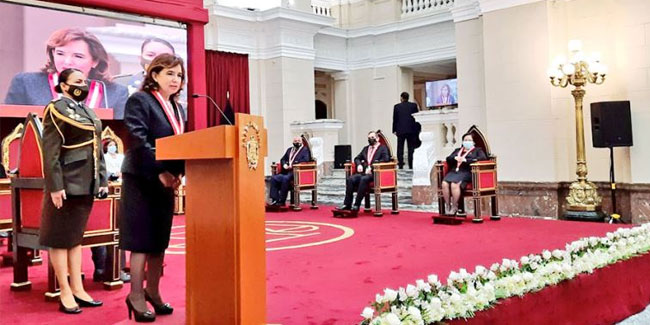 August 4th, Judge's Day and anniversary of the Peruvian Judicial Branch - Supreme Court of Justice. On this Day, the Public Prosecutor's Office salutes Peruvian judges for their noble work in administering justice in the country.
This day was instituted during a government that was not exactly democratic and respectful of the rule of law: the de facto regime of General Juan Velasco Alvarado. Yes, the day was established during the regime of the same character who, around 1969, dismissed, manu militari, the judges of the Supreme Court (by means of DL 18060 of November 23, 1969) and appointed their replacements.
In Peru, since 1971, every August 4 is celebrated as Judge's Day. The date was established by Decree Law 18918 of August 3, 1971, issued during the de facto government of Major General Juan Velasco Alvarado.
This day was chosen in memory of the date on which the Liberator Don José de San Martín created the High Chamber of Justice (an organ called to replace the Spanish Royal Court and the judges, and which constitutes the remote antecedent of the current Supreme Court of Justice of the Republic), that is, August 4, 1821.
Similar holidays and events, festivals and interesting facts

International Family Planning Day on August 3
;

Peruvian Nutritionist's Day on August 6
;

St. Lorenzo Day in Matara, Peru on August 10
;

International Armadillo Day on August 13
;

WorlWide KPOP Day on August 13
;

Arequipa City Festival in Peru on August 15
;

Children's Day in Argentina and Peru on August 18
(celebrated on the third Sunday in August)