Peruvian Cajon Day
Peruvian Cajon Day is held on August 2. This event in the first decade of the month August is annual.
Help us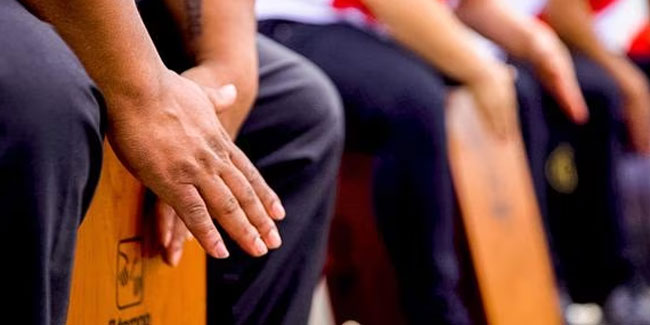 The cajón is one of the most important instruments in the composition of the most remembered Creole songs. In addition, it is usually essential in coastal dances such as the zamacueca and the tondero, dances originating from the central and northern coast of Peru.
On August 2nd of each year, the Peruvian Cajon Day is celebrated. On this special date Peruvians can pay tribute to this emblematic national instrument, considered Cultural Heritage of the Nation and as an instrument of the Americas by the Organización de los Estados Americanos. This date was made official with the enactment of Law N°30716.
Similar holidays and events, festivals and interesting facts

Pachamama Raymi on August 1
(Quechuan in Ecuador and Peru);

World Day of Joy on August 1
;

International Family Planning Day on August 3
;

Judge's Day in Peru on August 4
;

Øya Festival in Oslo, Norway on August 6
(Øyafestivalen is a four-day music fest that brings together about 60,000 people on the green grass of Tøyen Park, who are excited to listen to tunes from internationally acclaimed stars);

Peruvian Nutritionist's Day on August 6
;

Duran Duran Appreciation Day on August 10
;

St. Lorenzo Day in Matara, Peru on August 10