Santiago de Cali Day, Colombia
Santiago de Cali Day, Colombia is held on July 25. This event in the third decade of the month July is annual.
Help us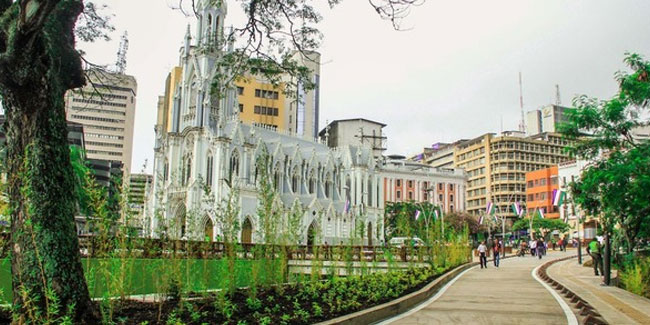 History tells that the founder of Santiago de Cali was a Spaniard named Sebastián de Belalcázar who came to America on the third voyage of Christopher Columbus (1498).
In 1534 Belalcázar founded the city of Quito in an expedition sent by Francisco Pizarro. Later, in search of El Dorado, he entered the current Colombian territory and founded the cities of Pasto and Popayán.
On July 25, 1536 Belalcázar founded Santiago de Cali, initially established to the north of the current position near Vijes and Riofrío.
Under orders of Belalcázar, Captain Miguel Muñoz relocated the city to the present site, where the chaplain Fray Santos de Añasco celebrated mass in the place now occupied by the Church of La Merced. Belalcázar appointed Pedro de Ayala as the first municipal authority.
During colonial times, Santiago de Cali was part of the Governorate of Popayán, which in turn was part of the Royal Court of Quito. Although Cali was initially the capital of the Governorate, in 1540 Belalcázar assigned this function to Popayán.
Similar holidays and events, festivals and interesting facts

Simón Bolívar Day on July 24
(Ecuador, Venezuela, Colombia, and Bolivia);

Shepherd's Day in Arauca, Colombia on July 25
;

World Gaucher Disease Day on July 26
;

Whistle and Whistleblower Day on July 27
;

World Day of Joy on August 1
;

Pachamama Raymi on August 1
(Quechuan in Ecuador and Peru);

International Family Planning Day on August 3