National Joy Day in Nicaragua
National Joy Day in Nicaragua is held on July 17. This event in the second decade of the month July is annual.
Help us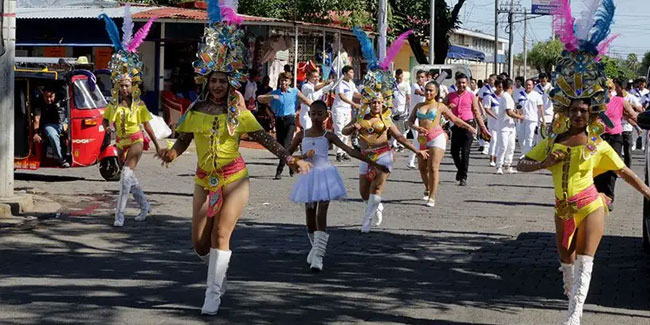 On July 17, 1979, Somoza left the country and flew to the United States, confident that the Sandinista National Liberation Front (FSLN) would overthrow him. He left behind 45 years of familial dictatorship and a puppet president, Francisco Urquio, who lasted only 43 hours in the presidency. Two days after his departure, on July 19, the Sandinista revolution triumphed.
Now Nicaragua celebrates National Joy Day on July 17, when dictator Anastasio Somoza fled the country. In honor of this holiday, numerous festivities and cultural, sporting and entertainment events take place throughout Nicaragua.
Similar holidays and events, festivals and interesting facts

National Flag Day in Nicaragua on July 14
;

Sandinista Day or Liberation Day in Nicaragua on July 19
;

Santo Domingo de Guzman Day on August 4
;

The Gritería Chiquita or Penitencia in León, Nicaragua on August 14
;

Nicaraguan Pediatrician Day on August 18
;

Nicaraguan Army Day on September 2
;

San Jacinto Day in Nicaragua on September 14