National Andean Condor Day in Ecuador
National Andean Condor Day in Ecuador is held on July 7. This event in the first decade of the month July is annual.
Help us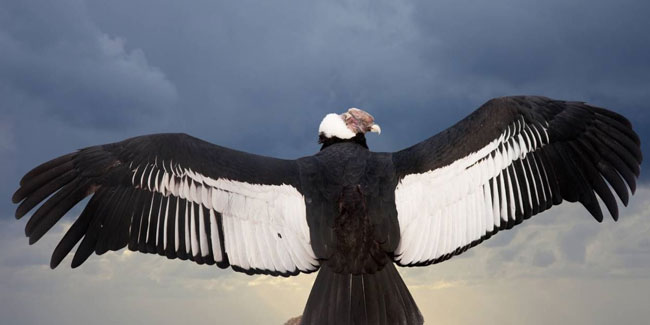 The Andean condor is considered one of the largest flying birds in the world. Its size can reach up to 4 meters in wingspan, with open wings and its habitat is the moorlands and high areas of the Andean mountain range (Colombia, Ecuador, Peru, Bolivia, Chile and Argentina).
Since 1996, the National Andean Condor Day is celebrated in country, as a call to work for its preservation. The moorlands of the Metropolitan District of Quito are considered priority areas for the conservation of this species, being here the area with the highest concentration of Andean condors registered in all of Ecuador.
According to data from the Andean Condor Foundation, the eastern moorlands of the DMQ host 60% of all the nests of this species identified in Ecuador. The Cerro "Las Puntas" wetlands protection area is the only protected area for this species and inside it hosts a large number of nests, roosts and foraging areas of the Andean condor.
According to the last census of 2018, there are barely 150 condors left in Ecuador. The serious situation they are going through responds to the loss of their habitat, due to hunting, poisoning, presence of feral dogs and lack of food in protected areas due to the development of human activities, such as land use change, urban development activities and irresponsible agriculture.
Similar holidays and events, festivals and interesting facts

National Pet Remembrance Day in the UK on July 5
;

Gazelle Day on July 9
;

Capybara Appreciation Day on July 10
;

All American Pet Photo Day on July 11
;

Cow Appreciation Day on July 12
;

National Pet Fire Safety Day in US on July 15
;

World Snake Day on July 16