International Day of Deafblind Persons
International Day of Deafblind Persons is held on June 27. This event in the third decade of the month June is annual.
Help us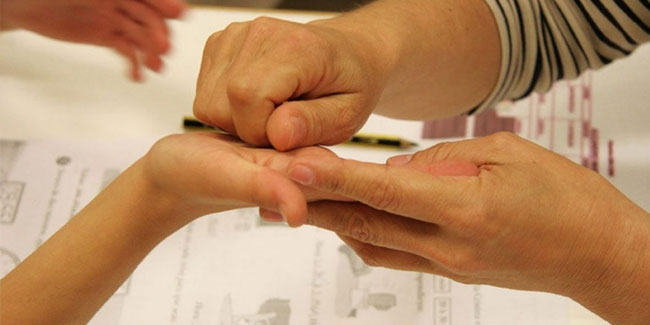 Deafblindness can be a congenital disability or a product of rubella in pregnancy, another cause is prematurity of the fetus and is linked to the incorrect use of incubators. Hereditarily it can be transmitted through Usher syndrome, a recessive gene that generates deafness at birth and gradual loss of vision.
The 27 of June, has been declared as the International Day of the Deafblindness, this is according to the "Declaration of the Basic Needs of the Deafblind People", in Stockholm, Sweden, in the year 1989.
This determination was made in honor of the birth of Hellen Keller (June 27, 1880), who represents a model of a successful deafblind person, in order to spread the word about deafblindness in all media worldwide.
The International Day of the Deafblind is intended to generate the attention of governments to the needs in which people with this disability are involved, clearly they are related to the field of communication, physical and environmental, also cognitive, social, and basically educational, since many of them with low economic resources are unable to access to have any education.
Similar holidays and events, festivals and interesting facts

World Anti-Bullfighting Day on June 25
;

National Coffee Day in Colombia on June 27
;

National Ceviche Day in Peru on June 28
;

Wine Battle Memorial Day on June 29
(Venezuela, Colombia, Costa Rica, Malta, Peru, Rome Italy, Sao Paulo, Chile, Spain);

Agricultural Engineer Day in Peru on June 30
;

Obstetrics and Gynecology Day in Peru on June 30
;

Cartoonist's Day in Colombia on July 4
;
National Religious Freedom Day in Colombia on July 4