Clinical Pathologist's Day in Mexico
Clinical Pathologist's Day in Mexico is held on June 26. This event in the third decade of the month June is annual.
Help us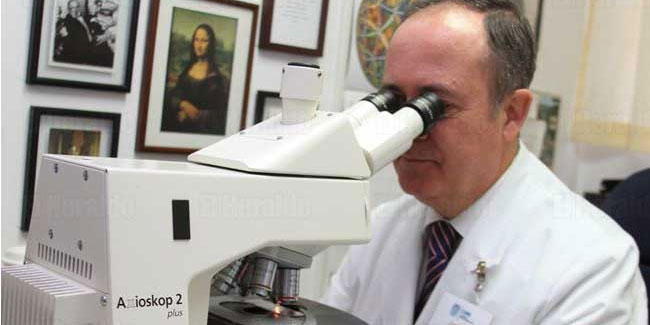 As we have said before, professionals in the health area are being recognized for their work, and of course, professionals in Clinical Laboratory and Anatomic Pathology are also being exposed much more. Today, we want you to have a clear picture about this career, so we share with you in detail the differences between pathological anatomy and clinical pathology.
First of all, let's remember that the field of pathology involves examining patient samples in a laboratory to determine the nature, cause and progression of a disease. In this sense, both anatomic pathologists and clinical pathologists perform such investigations, but their roles and responsibilities are very different.
Let us also clarify that both are highly qualified medical professionals who study diseases and their effects on the human body. However, the main difference is that anatomic pathologists study organs and tissues, while clinical pathologists usually work with body fluids such as blood and urine.
For that reason, anatomic pathologists prefer to choose a specialty such as pediatric pathology or autopsy, unlike clinical pathologists who are not usually limited to a specific patient population.
Anatomic pathologists, as discussed above, work in a very varied field of medical research. Depending on their specialty, they may collaborate with surgeons, forensic physicians, dermatologists, neurologists or any other professional whose purpose is to collect tissue for biopsy, correctly diagnose diseases and develop appropriate treatment.
Similar holidays and events, festivals and interesting facts

Teacher's Day in Guatemala on June 25
;

Day of the customs officer in Ukraine on June 25
;

World Vitiligo Day on June 25
;

International Scoliosis Awareness Day on June 25
(SAUK launched #ISAD in 2013 to unite people across the world to create positive public awareness of scoliosis, promote education, and bring together those affected by the condition);

National Iodine Day in Thailand on June 25
;

Beautician's Day on June 26
;

Biologist Day in Argentina on June 27
(Día del Biólogo);

Journalist Day in Venezuela on June 27
(Dia del Periodista);

National HIV Testing Day on June 27
(United States);

National PTSD Awareness Day on June 27
(United States);

International Day of Deafblind Persons on June 27