Argentine Footballer's Day
Argentine Footballer's Day is held on June 22. This event in the third decade of the month June is annual.
Help us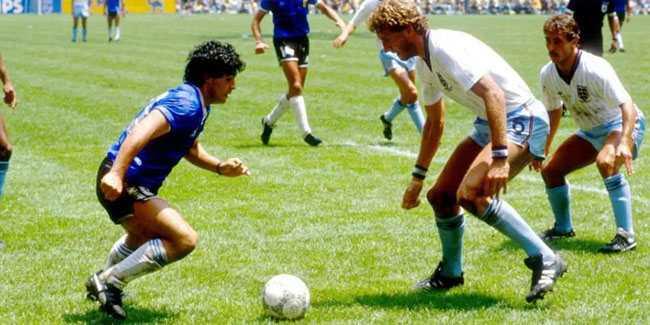 The Argentine Footballer's Day is instituted on June 22 in commemoration of the mythical goal scored by Diego Armando Maradona against the English team in the 1986 Mexico World Cup, the "Goal of the Century".
Until 2020 it was celebrated every May 14 and had its origin in a goal scored by the Argentine national soccer team against the English team during a match played at the Monumental Stadium (Argentina) on that day in 1953, the result of which was Argentina 3 - England 1. The goal was scored by the player Ernesto Grillo, who, because of that goal, was projected directly to the legend of figures and relevant facts of Argentine soccer.
However, this date was changed to June 22. In August 2020, Futbolistas Argentinos Agremiados requested the change of date, arguing that Maradona's second goal against England at the Azteca stadium, on June 22, 1986, "is considered the best goal in the history of World Cups and the best goal of the 20th century".
The Argentine Football Association (AFA) decided to approve this proposal, and therefore, as of 2021, the Argentine Footballer's Day will be celebrated every June 22.
Similar holidays and events, festivals and interesting facts

World Children's Football Day on June 19
(UN);

Swim a Lap Day on June 24
;

Canoe Day on June 26
;

National Motor Sports Day in Argentina on July 17
;

Trainer's Day in Ukraine on July 19
(unofficial holiday of sports trainers. For the first time, the idea of this professional sports festival appeared in 1999 among representatives of the Federation of Sports and Rhythmic Gymnastics of Ukraine);

Ecuadorian Sports Day on July 26
;

Take Your Pants for a Walk Day on July 27