Cousin's Day
Cousin's Day is held on June 9. This event in the first decade of the month June is annual.
Help us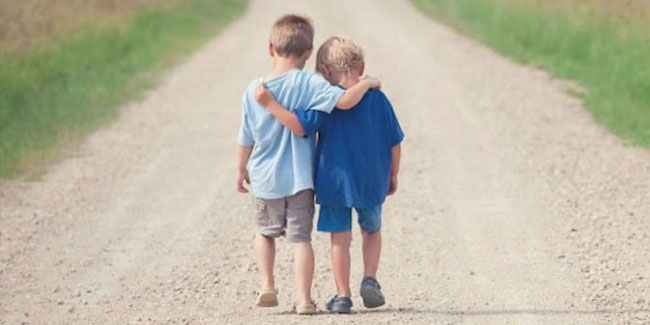 Primo and Feliciano were brothers who suffered martyrdom around 297 during the persecution of Diocletian. The Martyrologium Hieronymianum (ed. G. B. de Rossi-L. Duchesne, 77) notes on June 9 the names of Primo and Feliciano who were buried at milepost number 14 on the Via Nomentana (near Normento, now Mentana).
They were evidently originally from Normento. This news comes from the catalog of Roman martyrs of the 14th century AD.
Because one of the brothers was named Primo (which in Spanish is Cousin), June 9 is celebrated as Cousin's Day (Día del Primo) in Argentina, Colombia, Ecuador and other Latin American countries.
Similar holidays and events, festivals and interesting facts

Student's Day in Colombia on June 8
;

Colombia Lawyer Day on June 22
(Día del Abogado);

St. John's Day on June 24
;

Tolimense Tamale Day on June 24
;

World Anti-Bullfighting Day on June 25
;

National Coffee Day in Colombia on June 27
;

International Day of Deafblind Persons on June 27