Pisco Day in Chile
Pisco Day in Chile is held on May 15. This event in the second decade of the month May is annual.
Help us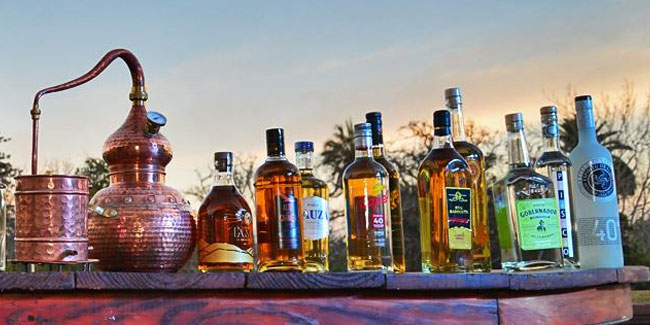 Although there is a dilemma about the origins of pisco, in Chile it has its own history and, in fact, they celebrate the National Pisco Day. The date chosen has its origin in neighboring initiatives in the production of the same, almost 100 years ago. But how did this particular event, which is celebrated every May 15, come about?
According to the web portal El Mostrador, it was in 1549 when the Spaniards brought with them the Spanish vine, which quickly adapted to the soils of Chile, thus starting a growing wine industry. In that sense, it was in the area of La Serena where this product turned out to be very sweet for making wine, but it would be the beginning of pisco.
In order to make a correct preservation, the alcohol was extracted from the wine through distillation. Because of the different altitudinal conditions, the boiling was faster, so this unique product began to be produced in unprecedented quantities.
However, it was not until 1733 that the word "pisco" was coined for this distillate, which has been consumed as such for almost 300 years. Of course, the establishment of Pisco Day in Chile would happen years later, specifically in 1931, but how was this possible?
It was on May 15 of that calendar when, by decree, the geographical limit for the production of pisco between the regions of Atacama and Coquimbo was established. But it was not until 2009, thanks to the initiative of the Ministry of Agriculture, that the celebration began to be held every year on this day.
Similar holidays and events, festivals and interesting facts

National Brioche Day and National Buttermilk Biscuit Day in USA on May 14
;

National Chocolate Chip Day in USA on May 15
;

The Cheung Chau Bun Festival in Hong Kong on May 15
(Date for 2024);

National Barbecue Day in USA on May 16
;

Bread Festival in France on May 16
;

National Mimosa Day in USA on May 16
;

National Cherry Cobbler Day in USA on May 17
;

National Pinot Grigio Day in USA on May 17
(You must be 21 or older to host this event);

Walnut Day on May 17
;

National Pizza Party Day in USA on May 17
(Held on the third Friday of May)