Post Day in Japan
Post Day in Japan is held on April 20. This event in the second decade of the month April is annual.
Help us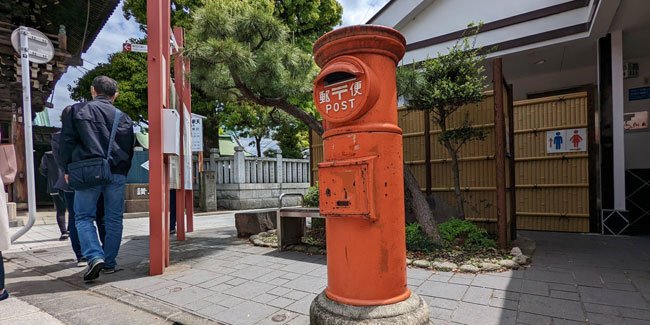 Japan celebrates Post Day on April 20. The post office is taken very seriously in this country; for example, there is even an entire Japanese public conglomerate.
The Japan Post Holdings Company, Ltd. is a Japanese publicly traded conglomerate headquartered in Kasumigaseki, Chiyoda, Tokyo. It is mainly engaged in postal and logistics business, financial window business, banking business and life insurance business. The company offers letters and goods transportation services, stamp sales, deposits, loans, and insurance products.
Similar holidays and events, festivals and interesting facts

Invention Day in Japan on April 18
;

Restoration of Sovereignty Day in Japan on April 28
(主権回復の日 Shuken kaifuku no hi - It marks the end of the American occupation of Japan on 28 April 1952);

Shōwa Day in Japan on April 29
(昭和の日 is celebrated in Japan to commemorate the birth date of Emperor Showa or Hirohito, the emperor of pre and post-World war II);

Constitution Memorial Day in Japan on May 3
(憲法記念日);

Garbage Day in Japan on May 3
(Gomi No Hi);

Greenery Day in Japan on May 4
(みどりの日 - Until 1988, April 29 was celebrated as the birthday of Emperor Showa. It was decided to keep this day a holiday even after his passing away in January 1989 and to name it Greenery Day because of the late Emperor's love of nature. In 2007, April 29 became Showa Day, and Greenery Day was moved to May 4);

Children's Day in Japan and South Korea on May 5
(Tango no sekku, also known as Ayame no hi )