Native American Day
Native American Day is held on April 19. This event in the second decade of the month April is annual.
Help us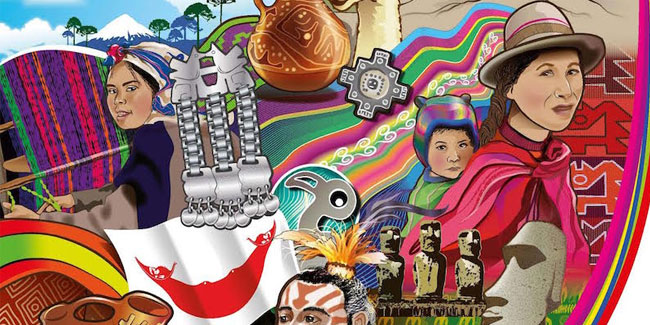 The Day of the American Indian or Native American Day is celebrated on April 19 of each year, according to the recommendation of the First Inter-American Indigenous Congress held on the same day in 1940, in Patzcuaro, Michoacan State, Mexico.
The congress was convened by Lázaro Cárdenas during his term as President of Mexico. Official delegations from the member countries of the Pan American Union and from some indigenous groups participated. The objective of the congress was to analyze the situation of the indigenous people and to find common ground in order to face adversities. As a result of this congress, the Inter-American Indian Institute was founded, with headquarters in Mexico, under the Organization of American States.
In Brazil it is celebrated as Dia do Índio, having been established by President Getúlio Vargas in 1943.
In Argentina, the commemoration of the date was instituted in 1945, by decree no. 7550 of the National Executive Power. However, it was not until 1994 that Article 75, paragraph 17 of the National Constitution recognized the pre-existence of native peoples, the right and respect for their identity, the right to intercultural education and the recognition of the legal status of their communities, among other rights.
In Costa Rica, the celebration of this day was established through decree no. 1803-C, on June 14, 1971.
Similar holidays and events, festivals and interesting facts

Day of National Heroes in Costa Rica on April 11
(Día de Juan Santamaría);

Secretary's Day in Latin American countries on April 26
;

Costa Rican Farmer's Day on May 15
;

National Microbiologist and Clinical Chemist Day in Costa Rica on May 16
;

America's Accountants Day on May 17
;

Costa Rican Journalist Day on May 30
;

Arbor Day in Costa Rica on June 15