Skater and Figure Skater Day
Skater and Figure Skater Day is held on April 14. This event in the second decade of the month April is annual.
Help us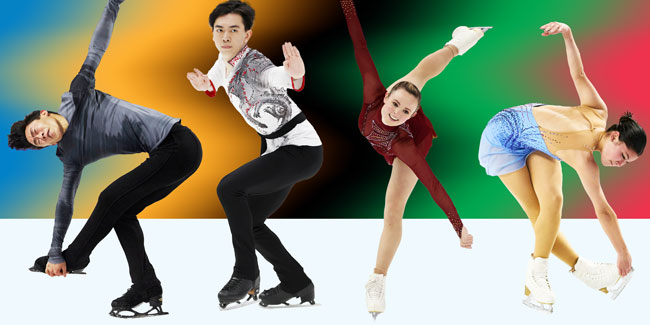 April 14 celebrates Saint Lidwina van Schiedam, who is considered the patron saint of skaters and hence this date is considered Skater's Day (obviously also Skater's Day). Several skaters, both ice and roller skaters, have Lidwina present, especially before a competition. The story goes that Lidwina, who is also known as Liduvina, was born in 1380 in a place in Holland called Schiedam. One day, when Lidwina was 15 years old, she was ice skating and suddenly someone accidentally pushed her and she was seriously injured by the fall.
People thought that Lidwina would not recover, but to people's amazement, and despite suffering terrible pain, she lived to be 53 years old. That Lidwina 'offered her pain' to God and that word also spread that she helped many sick people by praying for them, made her a person out of the ordinary in her time. Lidwina died on April 14, 1433, and a chapel was built on her tombstone, which has been visited by many pilgrims ever since.
Similar holidays and events, festivals and interesting facts

National Rowing Day in Argentina on April 11
;

International Goalkeeper Day on April 14
;

Jackie Robinson Day on April 15
(United States);

Kickball Day on April 17
;

East Meets West Day on April 25
(Many kinds of sports team hold annual East vs. West games);

Football Day in Kazakhstan on April 25
;

National Physical Education and Sport Week in USA on May 1