Mining Engineer's Day in Brazil
Mining Engineer's Day in Brazil is held on July 10. This event in the first decade of the month July is annual.
Help us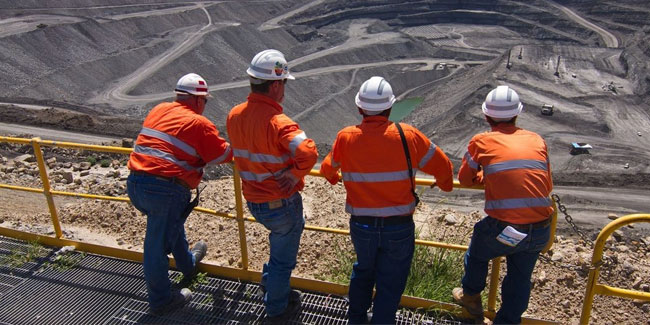 Brazil has great mineral potential due to the variety of soil types and its great territorial extension. Did you know that the profession of Mining Engineer is one of the oldest in the branch of Engineering in Brazil? And that July 10th "Dia do Engenheiro de Minas" is the date on which its creation is celebrated, in reference to the birthday of Pedro Demóstenes Rache, a mining engineer known for being the creator and first president of the Federal Council of Engineering and Agronomy - CONFEA? It is a day to pay homage to these professionals who are dedicated to the research, exploration and exploitation of mineral resources and who, normally, work together with Geology professionals.
It is part of the day-to-day activities of a Mining Engineer to carry out research to locate areas of mineral deposits, identify the composition of the ores present in these deposits, the location and also the extent of the mines.
The profession of Mining Engineer was regulated during the first government of Getúlio Vargas, by decree 23.569/1933, but its history goes back to the 19th century, being the second course of Engineering in the country, by the Federal University of Ouro Preto (UFOP) and its School of Mines - today, the Federal University of Ouro Preto -, on October 12, 1876.
Similar holidays and events, festivals and interesting facts

Day of the Employees of the Diplomatic Service in Azerbaijan on July 9
;

Chilean Librarian's Day on July 10
;

Merchant's Day or Commerce Day in Argentina on July 10
;

Engineer's Day in India, Telangana on July 11
(The Telangana state celebrates Engineers day on July 11th on the birthday of Ali Nawaz Jung Bahadur);

Journalist's Day in Chile on July 11
;

National Wildfire Fighter's Day in Mexico on July 11
;

Baker's Day in Acambaro, Guanajuato, Mexico on July 11
;

University Teacher's Day in Peru on July 11