Engineer Cartographer Day in Brazil
Engineer Cartographer Day in Brazil is held on May 6. This event in the first decade of the month May is annual.
Help us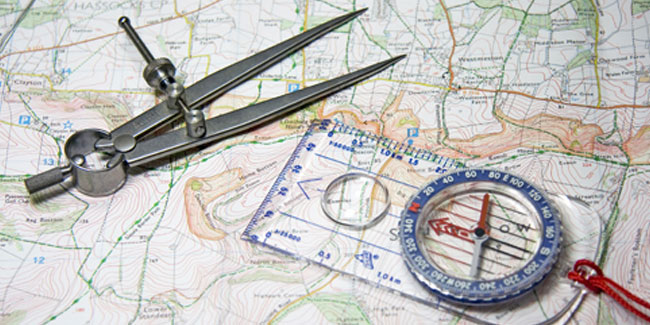 The National Engineer Cartographer Day, also known as Cartographer's Day (Dia do Engenheiro Cartógrafo), was established by the Brazilian Cartographic Society, in reference to the date of the oldest cartographic work recorded in Brazil.
The fact occurred on April 27, 1500, according to the Julian Calendar used at the time, when Master João, the astronomer of Pedro Álvares Cabral's fleet, determined the latitude of Cabrália Bay - today Porto Seguro. However, the document was sent to the court along with the letter from Pero Vaz de Caminha, on the date corrected for the current Gregorian Calendar, May 6. Professionals are known as artists in the science of composing geographic maps.
Cartographers are responsible for the study of maps, which began in the 15th and 16th centuries. The making of maps has been practiced since prehistoric times, and they serve to provide visualization of spatial data. Aristotle and Hipparchus were responsible for producing maps with latitudes and longitudes in Ancient Greece.
The Brazilian Society of Cartography, Geodesy, Photogrammetry and Remote Sensing is one of the oldest active technical-scientific societies in Brazil. It was founded on October 28, 1958 as a national technical and scientific non-profit society, with its headquarters and jurisdiction in the city of Rio de Janeiro.
Similar holidays and events, festivals and interesting facts

Cartoonists Day on May 5
(They were the favorite part of the morning paper for many of us growing up);

Orthotist and Prosthetist Day in El Salvador on May 5
(Día del ortesista y protesista);

National Nursing Week in Canada on May 6
(Held from Monday to Sunday of the same week in which the date May 12 is located);

National Meeting Planners Day in US on May 6
(Happens yearly on Monday of the 1st full week of May);

Infantry Day in Ukraine on May 6
;

Teacher Appreciation Week in USA on May 6
(Begins on the first Monday of May);

Kinesiologist's Day in Chile on May 6
;

Engineer's Day in Bangladesh on May 7
;

MDS Coordinator Day in USA on May 7