Agroengineer Day in Brazil
Agroengineer Day in Brazil is held on October 27. This event in the third decade of the month October is annual.
Help us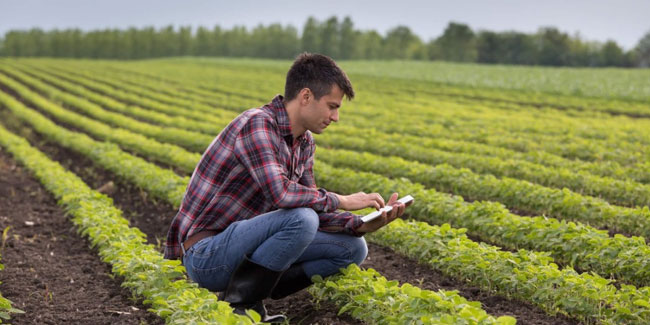 One of the main drivers for the creation of the profession of Agricultural Engineer was the demand for agricultural products and the technological advance. In 1908, in the United States, the world's first course in Agricultural Engineering was implemented. The purpose of the creation of this profession was mainly focused on the qualification and training of professionals with knowledge directed to agricultural mechanization, grain storage, and irrigation. In other words, the aim was to train professionals with the ability to apply the artifices of engineering to the advancement and growth of agriculture.
In Brazil, Agricultural Engineering is a profession that came from the dismemberment of Agronomy. It was on October 27, 1972 that the Agricultural Engineering course was created in Pelotas, Rio Grande do Sul. The course was first instituted at the Federal University of Pelotas, and the activities started in 1973.
Despite its creation in 1972, the course was only recognized by the Ministry of Education (MEC) on February 2, 1978, by means of decree No. 81.295/78. The date chosen to celebrate the Agricultural Engineer's day was established because of the day the first course was created in the country.
Similar holidays and events, festivals and interesting facts

Engineer's Day in Tunisia on October 26
;

National Mentoring Day on October 27
(US);

International Proofreading Day or Proofreaders' Day on October 27
;

Salvadoran Photographer's Day on October 27
;

National Artist's Day in Guatemala on October 27
;

Engineer's Day in Venezuela on October 28
(In commemoration of the installment of the Engineers College on October 28, 1861);

Aeronautical Engineer Day in Brazil on October 28
;

National First Responders Day on October 28
(US);

School Librarian's Day in Venezuela on October 28