Brazilian Food Engineer Day
Brazilian Food Engineer Day is held on October 16. This event in the second decade of the month October is annual.
Help us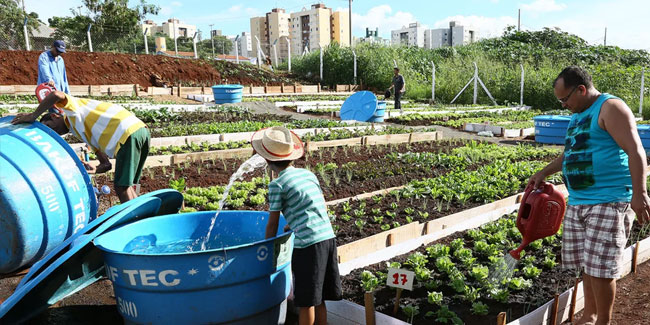 Food engineers study food production on an industrial scale, transforming raw materials into food fit for consumption. They ensure food safety and quality in all stages of industrialization.
October 16th marks the Food Engineer Day, a professional who works in the process of transforming raw materials into food, until it reaches the consumer's home.
World Food Day is celebrated in more than 150 countries on October 16, which also corresponds to the founding date of the Food and Agriculture Organization of the United Nations (FAO). On this same date the Food Engineer's Day (Dia do Engenheiro de Alimentos) is celebrated all over Brazil.
Similar holidays and events, festivals and interesting facts

Teachers' Day in Brazil on October 15
;

National Veterinary Technician Week in USA on October 15
(sponsored by the National Association of Veterinary Technicians of America);

Teachers' Day in Chile on October 16
(Día del Docente or Día del Profesor);

Paraguayan Librarian's Day on October 16
;

Architect Day in El Salvador on October 17
(Día del arquitecto);

Pharmacy Technician Day on October 17
(PTDay was first endorsed by Pharmacy Technician Educators Association, American Association of Pharmacy Technicians, Inc. – AAPT and Pharmacy Technician Certification Board in 2015. It has been observed the third Tuesday in October since 1991);

Polish Post Day or Postman's Day on October 18
;

National Medical Assistants Day or US Medical Assistants Recognition Day on October 18
;

Sociologist's Day in Dominican Republic on October 18