Architect Day in El Salvador
Architect Day in El Salvador is held on October 17. Día del arquitecto. This event in the second decade of the month October is annual.
Help us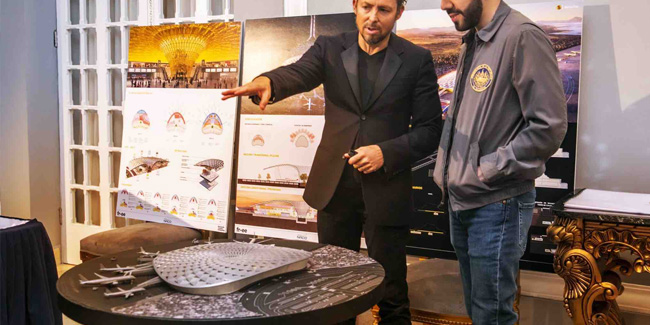 Every October 17, the "Salvadoran Architect's Day" or "National Architect's Day" is officially celebrated, in which the role of architecture professionals in the development of Salvadoran society is honored, reminding us of their valuable contribution, not only in design of the spaces where we live, work and recreate ourselves; also in the arts, sciences, education, sustainable development, research, infrastructure, heritage, urban planning, territorial and environmental management.
In recent years, Salvadoran architectural firms are gaining notoriety on the world scene, highlighting the level and quality of design in architectural projects developed in El Salvador.
Similar holidays and events, festivals and interesting facts

Brazilian Food Engineer Day on October 16
;

Teachers' Day in Chile on October 16
(Día del Docente or Día del Profesor);

Paraguayan Librarian's Day on October 16
;

Pharmacy Technician Day on October 17
(PTDay was first endorsed by Pharmacy Technician Educators Association, American Association of Pharmacy Technicians, Inc. – AAPT and Pharmacy Technician Certification Board in 2015. It has been observed the third Tuesday in October since 1991);

Polish Post Day or Postman's Day on October 18
;

National Medical Assistants Day or US Medical Assistants Recognition Day on October 18
;

Sociologist's Day in Dominican Republic on October 18