National Day to Combat Dengue in El Salvador
National Day to Combat Dengue in El Salvador is held on August 29. Día Nacional de Combate contra el Dengue. This event in the third decade of the month August is annual.
Help us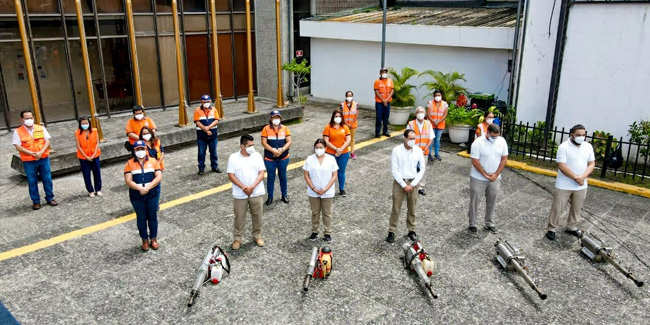 The Ministry of Health and the Interior announce the start of actions against Dengue, within the framework of Legislative Decree No. 794, which establishes August 26 as "National Day to Combat Dengue" (August 26, 2005).
This inter-institutional act aims to raise awareness among the population about the danger that dengue represents, as well as to carry out preventive government actions in the fight against arboviruses (viruses transmitted by insects) in El Salvador.
The authorities called on the population to help eliminate mosquito breeding sites that transmit dengue, chikungunya and zika. It is important for citizens to get involved in cleaning and destroying mosquito breeding sites at home, at work and in the community.
Similar holidays and events, festivals and interesting facts

World Turner Syndrome Day on August 28
;

More Herbs, Less Salt Day on August 29
;

African Traditional Medicine Day on August 31
;

International Overdose Awareness Day on August 31
;

World Alzheimer's Month on September 1
;

Acne Awareness Month in Canada on September 1
(also Craniofacial Awareness Month and Prostate Cancer Awareness Month);

World Hygiene Day on September 3