Doctor's Day in El Salvador
Doctor's Day in El Salvador is held on July 14. Día del médico. This event in the second decade of the month July is annual.
Help us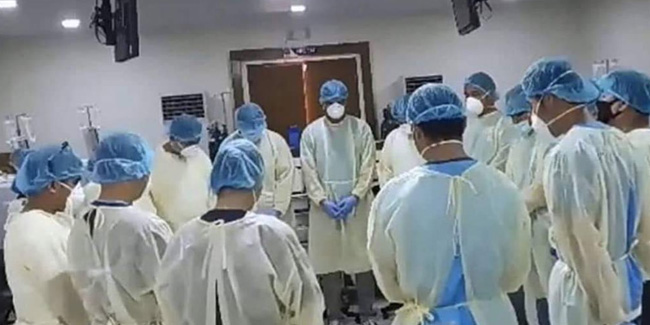 In El Salvador, the celebration is on July 14, in remembrance of the foundation of the College of Physicians on the same day in 1943. There were 21 physicians who, at the initiative of Dr. Arturo Romero, founded this association in what was the premises of the 'Sociedad de Beneficencia Pública'.
LEGISLATIVE ASSEMBLY - REPUBLIC OF EL SALVADOR, DECREE No. 39 (August 7, 1968): Declare "Doctor's Day" and National Holiday without holiday, on July 14 of each year, in recognition of the country's medical union, for its work humanitarian developed for the benefit of society.
Similar holidays and events, festivals and interesting facts

Electric Power Workers Day in Argentina on July 13
(Día del Trabajador de la Energía Eléctrica);

Civil Engineer's Day in El Salvador on July 13
(Día del ingeniero civil);

Sanitation Engineer Day in Brazil on July 13
;

Bakers' Day in Colombia on July 13
;

International Weavers' Day on July 13
;

Brazilian Aquaculture Engineering Day on July 14
;

National Personal Chef Day in US on July 16
;

Civil Engineer's Day in Honduras on July 16
;

National Police Day in Venezuela on July 16
;

Everybody Deserves a Massage Week in USA on July 16