World Cotton Day
World Cotton Day is held on October 7. This event in the first decade of the month October is annual.
Help us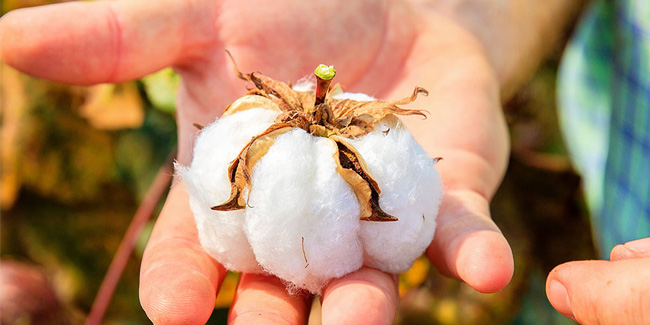 Cotton is one of the most common fabrics in our wardrobes. It is comfortable, hypoallergenic, breathable and durable. Cotton is a global commodity grown in over 75 countries across five continents and traded worldwide.
The initiative of World Cotton Day was born in 2019, when four cotton producers in sub-Saharan Africa– Benin, Burkina Faso, Chad and Mali, known as the Cotton Four -proposed the World Trade Organization a World Cotton Day celebration on October 7.
World Cotton Day is an opportunity to highlight its role in creating jobs and maintaining economic stability in least-developed countries (LDCs). Celebrations marking the day aim to foster sustainable trade policies and to enable developing countries to benefit from every step of the cotton value chain.
Similar holidays and events, festivals and interesting facts