Unilever Day
Unilever Day is held on September 2. This event in the first decade of the month September is annual.
Help us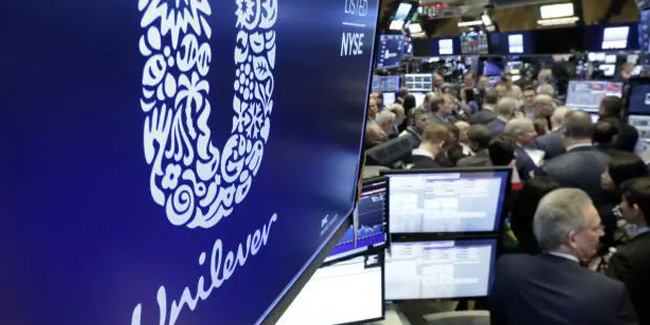 In September 1929, Unilever was formed by a merger of the operations of Dutch Margarine Unie and British soapmaker Lever Brothers, with the name of the resulting company a portmanteau of the name of both companies. In the 1930s, business grew and new ventures were launched in Africa and Latin America. In 1930, the logo of Unilever was in a sans-serif typeface and all-caps. The current Unilever corporate logo was introduced in 2004 and was designed by Wolff Olins, a brand consultancy agency.
Today Unilever plc is a British multinational consumer goods company headquartered in London, United Kingdom. Unilever products include food, condiments, ice cream, wellbeing vitamins, minerals and supplements, tea, coffee, breakfast cereal, cleaning agents, water and air purifiers, pet food, toothpaste, beauty products, and personal care. Unilever is the largest producer of soap in the world. Unilever's products are available in around 190 countries. Number of employees: 149,000 (2022). You may already know that Unilever makes many much-loved, household-name brands like Lipton, Knorr, Dove, Rexona, Hellmann's and Omo.
Similar holidays and events, festivals and interesting facts

Franchise Appreciation Day on August 31
(Franchise - the object of a franchise agreement. Franchising is a type of business organization where a party of the company-owner "franchisor" is allowed to transfer the right to sell goods/products/services of the company, for a certain fee, to another party);

Softbank Day on September 3
;

China Mobile Day on September 3
;

Dell Technologies Day on September 7
;

Morgan Stanley Day on September 16
;

General Motors Day on September 16
;

Honda Motor Day on September 24