Rio Tinto Day
Rio Tinto Day is held on March 29. This event in the third decade of the month March is annual.
Help us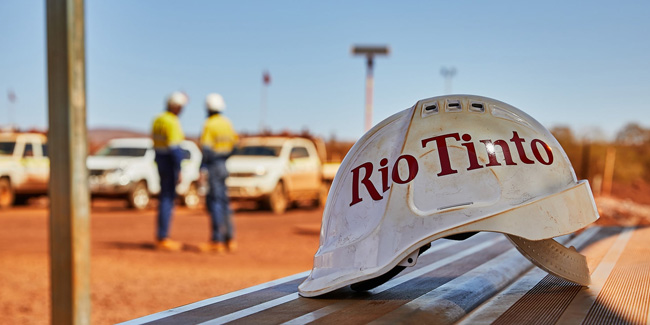 At an auction held by the Spanish government to sell the mine on 14 February 1873, Hugh Matheson's Matheson and Company won with a bid of GB£3.68 million (ESP 92.8 million). The bid also specified that Spain would permanently relinquish any right to claim royalties on the mine's production. Following purchase of the mine, the syndicate launched the Rio Tinto Company, registering it on 29 March 1873. At the end of the 1880s, control of the firm passed to the Rothschild family, who increased the scale of its mining operations.
Today Rio Tinto Group is an Anglo-Australian multinational company that is the world's second-largest metals and mining corporation (behind BHP). Although primarily focused on extraction of minerals, Rio Tinto also has significant operations in refining, particularly the refining of bauxite and iron ore. As of 2021, Rio Tinto employed nearly 49,400 employees worldwide. The company's 2021 revenue amounted to around 63.5 billion U.S. dollars, and its net income in that year stood at approximately 21.1 billion U.S. dollars.
Similar holidays and events, festivals and interesting facts

MetLife Day on March 24
;

Bank of Nova Scotia Day on March 30
(We help our customers, their families and their communities achieve success through a broad range of advice, products and services, including personal and commercial banking, wealth management and private banking, corporate and investment banking, and capital markets);

Apple Company Day on April 1
;

Microsoft Day on April 4
;

AXA Day on April 8
(AXA Group);

General Electric Day on April 15
;

Sony Day on May 7