Siemens Day
Siemens Day is held on October 1. This event in the first decade of the month October is annual.
Help us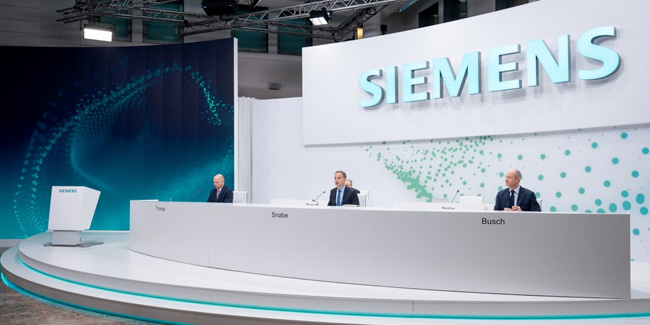 Siemens & Halske was founded by Werner von Siemens and Johann Georg Halske on 1 October 1847. Based on the telegraph, their invention used a needle to point to the sequence of letters, instead of using Morse code. The company, then called Telegraphen-Bauanstalt von Siemens & Halske, opened its first workshop on 12 October. In 1866, Werner von Siemens made what was probably his most significant contribution to electrical engineering. Building on work by Michael Faraday, he discovered the dynamo-electric principle, laying the cornerstone for using electricity as a power source.
Today Siemens AG is a German multinational conglomerate corporation and the largest industrial manufacturing company in Europe headquartered in Munich with branch offices abroad.
Siemens has played an impressive role over the past more than 170 years in shaping the technological evolution of Germany, Europe and the whole world.
The principal divisions of the corporation are Industry, Energy, Healthcare (Siemens Healthineers), and Infrastructure & Cities, which represent the main activities of the corporation. Siemens and its subsidiaries employ approximately 303,000 people worldwide and reported global revenue of around ˆ62 billion in 2021 according to its earnings release.
Similar holidays and events, festivals and interesting facts