Pfizer Day
Pfizer Day is held on October 14. This event in the second decade of the month October is annual.
Help us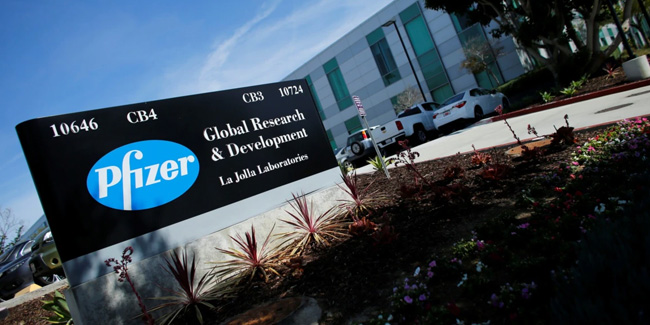 Pfizer's story is one of adventure, risk-taking, bold decision-making, and lifesaving. It's the chronicle of a small chemical firm from Brooklyn, NY, which, over the years, has become one of the world's premier pharmaceutical enterprises.
Pfizer was founded in 1849 by Charles Pfizer and Charles F. Erhart, two cousins who had immigrated to the United States from Ludwigsburg, Germany, the year before. The business produced chemical compounds, and was headquartered on Bartlett Street in Williamsburgh, New York, where they produced an antiparasitic called santonin. This was an immediate success, although it was production of citric acid that led to Pfizer's growth in the 1880s.
Today Pfizer Inc. is an American multinational pharmaceutical and biotechnology corporation headquartered on 42nd Street in Manhattan, New York City. Number of employees: 78,500 (2020).
Pfizer develops and produces medicines and vaccines for immunology, oncology, cardiology, endocrinology, and neurology.
Similar holidays and events, festivals and interesting facts