Mitsubishi UFJ Financial Day
Mitsubishi UFJ Financial Day is held on October 1. This event in the first decade of the month October is annual.
Help us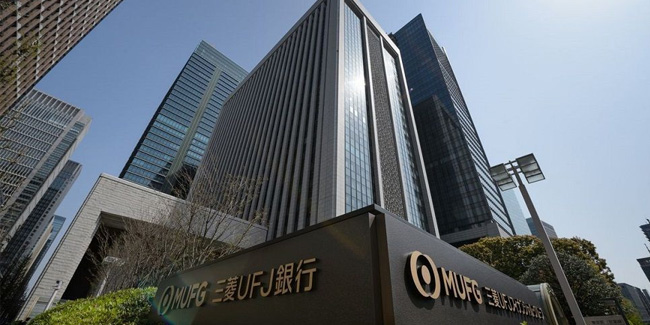 The financial group dates back to 1880 as the Yokohama Specie Bank, later renamed to The Bank of Tokyo. Also in 1880, The Mitsubishi Bank, Ltd. was founded by former samurai Yataro Iwasaki. In 1919, the Mitsubishi Bank financed the Mitsubishi zaibatsu, most of which is today Mitsubishi Heavy Industries. After the Second World War the Mitsubishi Keiretsu was broken up under US imposed laws, and Mitsubishi Bank took on greater independence, albeit still central to the financing of the growth of the Mitsubishi group of companies.
Today Mitsubishi UFJ Financial Group, Inc. is a Japanese bank holding and financial services company headquartered in Chiyoda, Tokyo, Japan. The company was formed on October 1, 2005, with the merger of Tokyo-based Mitsubishi Tokyo Financial Group (MTFG), and Osaka-based UFJ Holdings. MUFG comprises 300 companies worldwide. Number of employees: 168,500 (2020). One of the world's leading financial groups.
The Company operates through seven business segments. The Corporate & Retail segment provides services related to finance, real estate and securities agency to domestic individuals, small and medium sized companies. The Corporate Banking segment provides financial, real estate and securities agency services to Japanese companies in Japan and overseas. The Global CIB segment provides financial services to non-Japanese companies. The Global Commercial Banking segment provides financial services to individuals, small and medium-sized businesses and small and medium-sized enterprises at foreign-owned commercial banks. The Trustee segment provides asset management and asset management services. The Market segment provides clients with foreign exchange, cash and securities services, market transactions and liquidity and cash management. The Other segment is engaged in the management business.
Similar holidays and events, festivals and interesting facts