Daimler Day
Daimler Day is held on June 28. This event in the third decade of the month June is annual.
Help us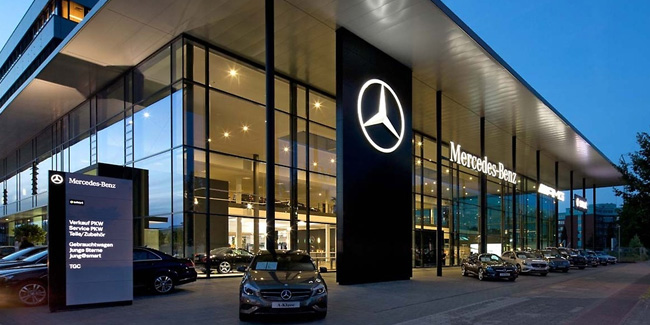 In 1889 Daimler built the first automobile that was not an adaptation of the horse drawn carriage but was designed from the beginning to be a gasoline powered car. On November 28, 1890 Daimler Motoren Gesellschaft was founded to construct small, high-speed engines for use on land, water and air.
The Mercedes-Benz Group origin is in an Agreement of Mutual Interest signed on 1 May 1924 between Benz & Cie. (founded 1883 by Karl Benz) and Daimler Motoren Gesellschaft (founded 1890 by Gottlieb Daimler and Wilhelm Maybach). Both companies continued to manufacture their separate automobile and internal combustion engine marques until 28 June 1926, when Benz & Cie. and Daimler-Motoren-Gesellschaft formally merged – becoming Daimler-Benz AG (Aktiengesellschaft) – and agreed that thereafter, all of the factories would use the brand name of "Mercedes-Benz" on their automobiles.
Today the Mercedes-Benz Group AG is a German multinational automotive corporation headquartered in Stuttgart, Baden-Württemberg, Germany. It is one of the world's leading car manufacturers. Number of employees: 288,481 (2020).
Similar holidays and events, festivals and interesting facts

Manulife Day on June 23
(We are working hard to not only change ourselves, but to reshape our industry);

Bank of Montreal Day on June 23
;

Comcast Day on June 28
;

Home Depot Day on June 29
;

UBS Group AG Day on June 29
;

State Bank of India Day on July 1
;

Walmart Day on July 2
;

Corporate Wellness Week in South Africa on July 2