Comcast Day
Comcast Day is held on June 28. This event in the third decade of the month June is annual.
Help us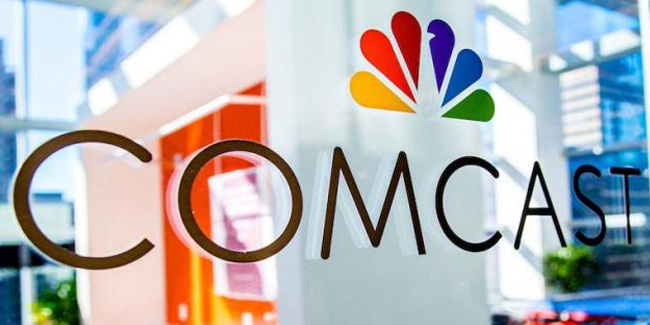 The company is huge and public, but in some ways, it keeps a low profile. On June 28, 1963, Ralph J. Roberts in conjunction with his two business partners, Daniel Aaron and Julian A. Brodsky, purchased American Cable Systems as a corporate spin-off from its parent, Jerrold Electronics, for U.S. $500,000. At the time, American Cable was a small cable operator in Tupelo, Mississippi, with five channels and 12,000 customers. In 1965, American Cable Systems purchased Storecast Corporation of America, a product placement supermarket specialist marketing firm. In 1968, American Cable Systems purchased its first franchise of Muzak, a brand of background music played in retail stores. Storecast was a client of Muzak.
Today Comcast Corporation is an American multinational telecommunications conglomerate headquartered in Philadelphia, Pennsylvania. Number of employees: 190,000 (2019). It's a very diverse company that owns everything from the Bravo Network to the Shrek movies.
Disney is not just Comcast's rival at the movies -- both companies also have theme park divisions, and both were bidders for the Harry Potter property, which has been a huge hit for Universal Studios at its Florida park and soon-to-be at its California locations.
Similar holidays and events, festivals and interesting facts

Manulife Day on June 23
(We are working hard to not only change ourselves, but to reshape our industry);

Bank of Montreal Day on June 23
;

Daimler Day on June 28
;

Home Depot Day on June 29
;

UBS Group AG Day on June 29
;

State Bank of India Day on July 1
;

Walmart Day on July 2
;

Corporate Wellness Week in South Africa on July 2