International Day Against Swearing
International Day Against Swearing is held on February 3. This event in the first decade of the month February is annual.
Help us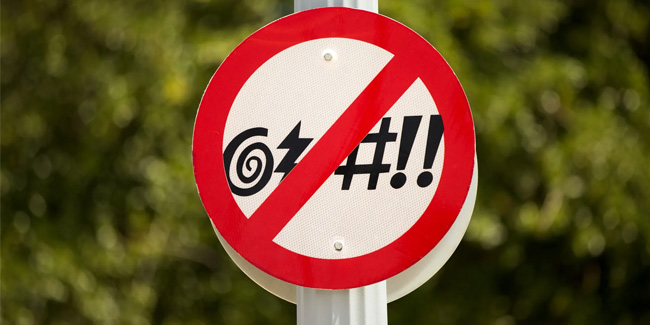 Anti-Profanity Day was initiated by social media users in 2022 and is celebrated on February 3rd. The idea of the holiday lies in the need to cultivate a culture of communication in children and to reduce the use of slander in adults. It is adults who are an example for the younger generation.
The dominance of foul language in our lives is sometimes very great. Philologists believe that if it exists, then this is a certain need of society and profanity has the right to life. Swearing these days is understood generally as the strongly emotional use of taboo terms to carry out such acts as abusing, offending, letting off steam, intensifying what is being said or simply signalling displeasure. People very often forget about it and it becomes one of the words of parasites that "decorate" our speech with or without reason. The key point in all this is that we need to work with the negativity in our lives. If you simply ignore it, then the problem will not disappear by itself.
Similar holidays and events, festivals and interesting facts

World Play Your Ukulele Day on February 2
;

Working Naked Day on February 2
(is founded by Lisa Kanarek);

Crepe Day on February 2
;

National Wear Red Day in United States on February 2
(celebrated on the first Friday in February);

International Lawyer's Day on February 3
;

Ice Cream For Breakfast Day on February 3
(is officially celebrated on the first Saturday of February);

Dump Your Significant Jerk Day on February 3
;

The Day the Music Died on February 3
(On February 3, 1959, American rock and roll musicians Buddy Holly, Ritchie Valens, and "The Big Bopper" J. P. Richardson were killed in a plane crash near Clear Lake, Iowa, together with pilot Roger Peterson);

World Oncologist Day on February 4
;

International Day of Human Fraternity on February 4
;

Create a Vacuum Day on February 4
;

Thank a Mailman Day or Mail Carrier Day in USA on February 4