Menís Mental Health Awareness Day in Canada
Menís Mental Health Awareness Day in Canada is held on June 13. Held annually on the Tuesday before Father's Day. This event in the second decade of the month June is annual.
Help us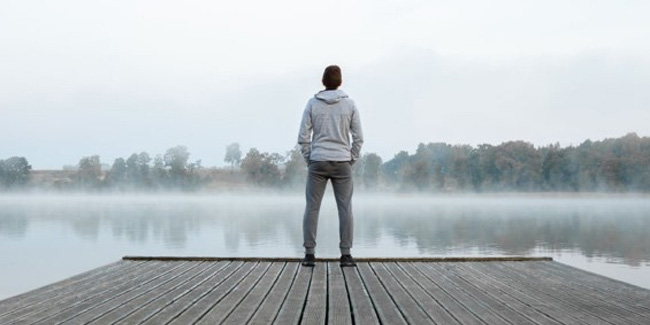 Signs and symptoms of mental health conditions may present themselves differently in men. Men are more likely to describe their mental health concerns as physical symptoms such as headaches or chronic pain. This link between signs of mental illness and physical symptoms is often unrecognized and leads to undiagnosed, untreated men. As a result, men are more likely to develop schizophrenia at a younger age and four times more likely to die by suicide than women. The highest number of suicides occurring amongst men are between the ages of 40 and 60.
This is a newer awareness day that started in 2014, and it is important as part of raising awareness about mental illness and as part of efforts to stop stigma.
Source: cmhamiddlesex.ca | awaxmanlaw.ca
Similar holidays and events, festivals and interesting facts

Canadian Men's Health Week on June 12
(Held from the second Monday of June);
European Day for the Prevention of Skin Cancer on June 13
;

Biochemist's Day or Biochemistry Day in Argentina on June 15
;

Father's Day in Seychelles on June 16
;

Father's Day in El Salvador and Guatemala on June 17
(Dia del padre - unique celebration traditions in the country);

Father's Day in Botswana on June 17
;

Autistic Pride Day on June 18
(an Aspies for Freedom initiative, is a celebration of the neurodiversity of people on the autism spectrum on 18 June each year. Autistic pride recognises the innate potential in all people, including those on the autism spectrum);

Father's Day on June 18
(—elebrated on the third Sunday of June ÝÚ Argentina, Aruba, Canada, Costa Rica, France, Greece, Hong Kong, Hungary, India, Ireland, Kenya, Japan, Macao, Malaysia, Malta, Mexico, Netherlands, Pakistan, Peru, Puerto Rico, Singapore, Slovakia, South Africa, Sri Lanka, Trinidad and Tobago, Turkey, Venezuela, United Kingdom);

Father's Day in the Philippines on June 18
(is officially celebrated every third Sunday of June)