Royal Thai Navy Submarine Memorial Day
Royal Thai Navy Submarine Memorial Day is held on September 4. Thai: วันเรือดำน้ำไทย. This event in the first decade of the month September is annual.
Help us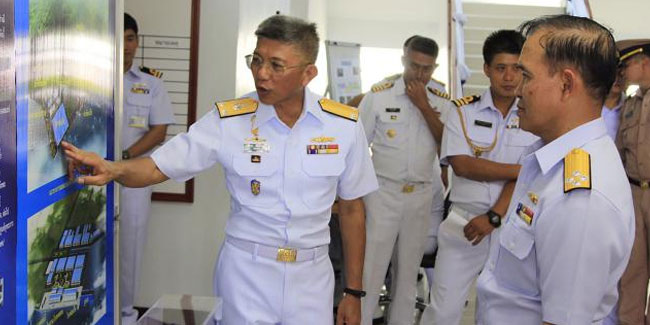 HTMS Machanu was scrapped on 30 November 1951 along with all 4 ships due to a lack of spare parts. After the defeat of Japan in World War II, they no longer had the right to produce ammunition, and the battery factory established in Thailand could not produce batteries for use in boats. This, combined with the Manhattan uprising on June 29, 1951, led to massive changes in the Navy. There was an order to disband the submarine platoon. He was transferred to a regular platoon of patrol boats. All 4 submarines served in the fleet for over 14 years.
After being discharged, four boats were moored to a pier on the Chao Phraya River, near the Siriraj Hospital. The boats were subsequently sold to a Thai cement company. Only the control tower, firearms and binoculars remained for study and reverse engineering, which were on display at the Naval Museum in front of the Naval Academy and Phra Chulachomklao Fort in Samut Prakan Province.
Later, the Navy declared September 4 of each year "Submarine Memorial Day" to honor former members of the Navy who were also former submariners. The submarine club and career officers who have learned the modern classes of submarines meet to exchange knowledge with each other to dedicate this time to Thai divers in the past who have already passed away.
Similar holidays and events, festivals and interesting facts

Armed Forces Day in Taiwan Republic of China on September 3
;

The flag-flying day for Denmark's deployed personnel on September 5
(since 2009);

Defence Day or Army Day in Pakistan on September 6
;

Armed Forces Day in São Tomé and Príncipe on September 6
;

Air Force Day in Pakistan on September 7
;

Pakistan Navy Victory Day over India in 1965 in Pakistan on September 8
(commemorating Operation Dwarka);

Bolivian Soldier's Day on September 9